"A PROFESSIONAL BRICK & MORTAR FLY FISHING PRO SHOP & OUTFITTER SERVICE"

Welcome to the WBFC Yakima River Aquatic/NonAquatic Insect Identification Section of our EDU. We have complied a complete list and information on all of the major insect hatches along with baitfish as well as other fish food sources that occur on a yearly basis. Feel free to contact us with any questions or problems that you may encounter during the viewing.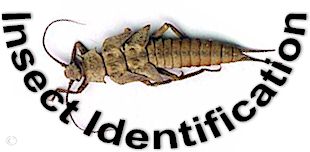 The major benefit derived from even a basic study of entomology is not the ability to solve minor problems of imitation. The important advantage a fly fishermen gains with that knowledge is the ability to predict trout feeding patterns- and consequently the ability to suit his techniques to those patterns.
Gary LaFontaine-CADDISFLIES
This section of the Worley Bugger Fly Co. website is devoted to the identification of aquatic insects and to help you correctly identify the special types of insects hatching on the Yakima river and many other western streams.
Insects hatch at certain times of the year. Knowing the specific hatch will certainly help you with your choice of flies and present you with more knowledge about your local waters. It will also help you catch more fish. The insects you find here are all residents of the Yakima River and many other western trout streams. I have placed them in order of time of emergence. Listed below are the major hatches on many western streams. This by far, does not cover them all.
If you would like to know more about the insects that hatch on your local waters, here are some great tools to get started! If you need to learn more about aquatic entomology, click here for some great books we have to offer.
The WBFC EDU is dedicated to educating anglers on all aspects of fly fishing and one of if not the most, important pieces to that puzzle is food. Under our Insects, Hatches, and Baitfish section anglers will be introduced to the large selection of species that call our river home and our trout call lunch. Anglers will also have an in-depth look at what flies imitate what sources of food and many of those patterns will also have videos under our media section for you to reference when preparing for your next fishing adventure.
From Stoneflies to Caddis, Crawdads to Sculpin we here at WBFC want you to have access to the most information around when it comes to fly fishing. The team at Worley Bugger Fly Co. is dedicated to making you into the best fly fisherman possible. Check the Links below or above to be directed to our fly tying and EDU Videos, our Hatches Index, and our Insect Identification for an in-depth look at food for trout.
1713 SOUTH CANYON ROAD - ELLENSBURG, WA 98926 - 509-962-2033 - www.worleybuggerflyco.com