This hatch of large stones on the Yakima can be confusing to some. It is documented that the Calineuria californica hatch in the early spring months on the Yakima River and other western streams, but that is not true.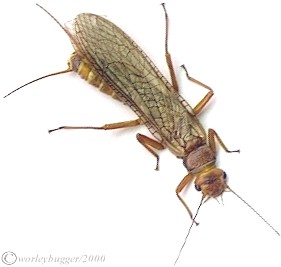 The Yakima Golden Stone hatch in the first parts of Summer, usually showing up in June. It can be a rather touchy Stone, certain years not showing up in large numbers. Other years, large hatch of Golden's provide Yakima fly fishers with plenty of big bug excitement.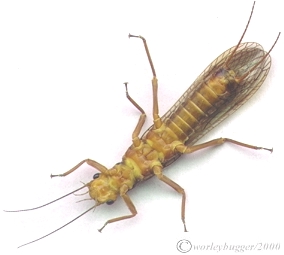 Nymphs and Streamers can be productive if your not seeing an action on top.
Bouncing a Golden Stonefly nymph pattern is highly effecitive during the time of emergence.
Big streamers in the appropriate colors fished just below the surface is our favorite here at "Worley-Bugger".