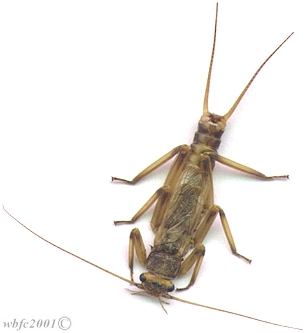 "The nymph in the attachment is Claassenia sabulosa, which we in the stonefly business refer to as the "shortwing stone".
Males of this species emerge during the summer (appx. July) and hide under rocks and logs along the stream margins.
The males are short winged and can run rapidly across the water surface. They often do this in the evening hours when the long winged females begin to emerge.
Adults are quite large, almost as large as Pteronarcys species." Dr. Bill Stark