JOIN US IN "TROUT CAMP"
One weekend a month, beginning in June and operating until the end of October (weather permitting), the Professional Guiding Staff encourages you to join us in "Trout Camp". The WBFC Trout Camp is designed to give you and your party, the ultimate outdoor experience, while learning or fine tuning your fly fishing skills, under the close observations of a professional instructor.
Trout Camp, is a two day, fly fishing experience and camping extravaganza, hosted by the guiding staff of WBFC. Here, you will spend "Two" full days, floating and fly fishing the famous blue ribbon waters of the Yakima River, in a comfortable, custom drift boat with a Professional Guide from Worley Bugger Fly Co.
The first day of trout camp will focus on teaching, especially if your party are of the novice or intermediate fly fishers category. "Trout Camp" will teach and encourge you with essential information that you will need to begin your fly fishing interim. If your party's skill levels are more of the advanced fly fishing ability range, we will fish and work on specific skill sets in an arena that will take your fly fishing proficiencies to the next level. The pace of the first day and time we spend working on techniques, will solely depends on your groups' fly fishing ability levels.
The latter portion of the first day, we will float in drift boats putting those new found fly fishing skills to work, where eventually we will arrive at "Trout Camp". Here, you are treated to an evening river side, in a specially prepared campsite in the Upper Yakima River Canyon, along the banks of the Yakima River. In the morning, wake up with the song birds chirping along the river's edge and be treated to a hearty breakfast, a great cup of coffee and another full day of fly fishing the Yakima River.
Trout Camp has been designed and developed by the Professional Guide Staff at WBFC. Its intentions are to teach you and your party, the necessary skills needed to begin a fly fishing career and excel at it in all levels. If you have been fly-fishing for some time, then the WBFC guides will offer you more advanced lessons that will challenge and hone your skill levels. If interested, please contact the WBFC Proshop in Ellensburg to book one of the dates that we have outlined below.



DAY #1-BEGINNER-INTERMEDIATE SKILL LEVEL
Day One begins at ground level (novice or intermediate skills) We will introduce you to all of the essential fly fishing gear that is needed to catch fish with flies. The next step is learning the proper form and techniques of casting a fly rod and the dynamics of presenting a fly.
Equipment and Tools

Casting And Presentation

Rigging Dry Flies, Nymphs & Tandem Rigs, Debarbing Hooks

Knot Tying

Safe Trout Handling, Hook Removal, Reviving and Successful Release

A Full Day Guided Fly Fishing Trip To The Trout Camp

DAY #1-HALF DAY-HIGHER OR ADVANCED SKILL LEVEL
Day one for a higher or more advanced skill level fly fisher, begins in the afternoon and starts by introducing you to more of advanced fly fishing techniques and skills, that will take you to the next level.
Fishing Techniques

Ariel Mends

Improving On Your Weak Points

Advanced Knot Tying Skills and Rigging

Safe Trout Handling, Hook Removal, Reviving and Successful Release

A Full Day Professionally Guided Fly Fishing Trip To Trout Camp


DAY #2-PROFESSIONAL GUIDED TRIP-FULL DAY

On Day Two, you are treated to a full day of guided fly fishing with a Professional Guide from WBFC. Here, you will work one on one with a professional instructor and practice the styles and techniques you learned in Trout Camp Day #1.

Wake Up In The Morning To Breakfast On The River At Trout Camp

Full Day Of Guided Fly Fishing For Two Persons-Includes, Lunch, Flies, Essentail Gear, & Professional Instruction

Learn the correct positions and casting styles of fly fishing in a drift boat

Learn to fly fish correctly from a fixed and moving position

Eight full hours of spectacular scenery and amazing trout fishing

Breakfast, Lunch & Dinner while at Trout Camp

Water and Soft Drinks

Tents, All Cooking and Eating Utensils

Rods, Reels, Lines & All Flies

Expert Professional Instruction

Sleeping Bag, Pillow and Other Bedding

Polarized Sunglasses, Hat and Sunscreen

Waders, Boots, Rain Jacket, Warm Clothing (weather dependent)

A Valid Washington State Fishing License-Two Day Miniumum

Any Alcoholic Beverages At Trout Camp Within Reason

Leader and Tippet-(Novice-Intermediate Level)

A Minimum Of 2 People are Required For Trout Camp

A Maximum of 8 People For Trout Camp

Available June Through September

Because this is an exclusive trip offered on a limited basis, full payment is required at the time of booking. No cancellations or rescheduled dates are accepted. If you do cancel your Trout Camp Booking, you will forfeit your full payment.

Special dates available by request with a minimum of 4 people or larger


JUNE TROUT CAMP

JULY TROUT CAMP
June 18th-June 19th-2021
BOOKED FULL
July 30th-July 31st-2021
BOOKED FULL

AUGUST TROUT CAMP

SEPTEMBER TROUT CAMP
AUGUST 20th & August 21st-2021
BOOKED FULL
September 24th & September 25th-2021
BOOKED FULL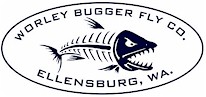 1713 SOUTH CANYON ROAD
ELLENSBURG, WA 98926
509-962-2033
www.worleybuggerflyco.com