" A BRICK & MORTAR PROFESSIONAL FLY FISHING PRO SHOP"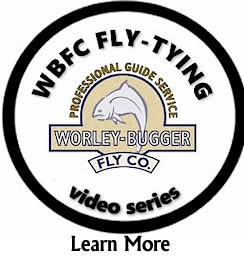 ---

YAKIMA RIVER MARCH BROWN EMERGER
Steve Worley, owner of the Worley Bugger Fly Co., shows you how to tie his March Brown Mayfly Emerger pattern. This has been a fun and exciting pattern to fish during the intensive March Brown Mayfly hatch that occurs during the months of March, April and May on the Yakima River in Central Washington.
Tie it in a variety of colors and sizes to match any mayfly hatch you encounter on your home water. Enjoy.
YAKIMA RIVER MARCH BROWN EMERGER PATTERN RECIEPE:

DAI-RIKI 125-#14-16 EMERGER HOOK

BROWN 1/8" CYCLINDER FOAM-SMALL

STRIPPED TURKEY BIOT-BROWN

VEEVUS-8/0 THREAD-BROWN

ANTRON SPARKLE YARN-BROWN

ROUND RUBBER LEGS-MEDIUM-BROWN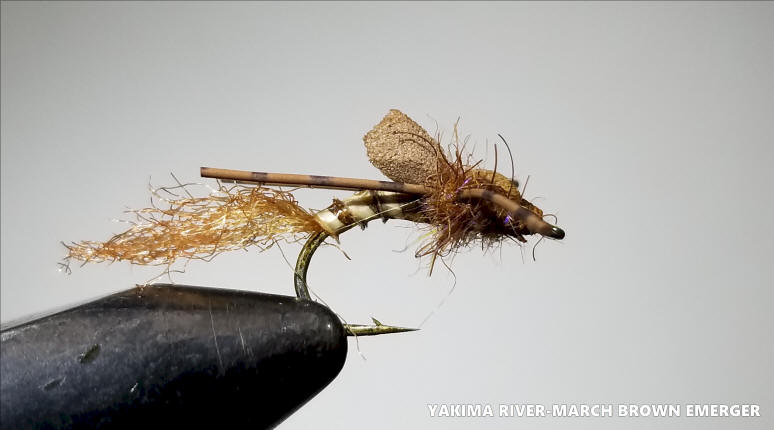 HOOK
PRICE
ADD TO CART
COMPLETE FLY TYING KIT-

YAKIMA RIVER MARCH BROWN EMERGER
PRICE: $31.95 per pack

The complete March Brown Emerger Kit contains every fly tying item that you will need to put together your own emergers (excluding vise and tools). Purchase the complete kit or buy only the items that you need below.

---

HOOK
PRICE
ADD TO CART
DAI-RIKI 125

SIZE #14
PRICE: $6.95 per pack
DAI-RIKI 125

SIZE #16
PRICE: 6.95 per pack
NS STRIPPED WILD TURKEY BIOT-

BROWN
PRICE:$2.95 per pack
SPARKLE EMERGER YARN

BROWN
PRICE:$3.95 per pack
FOAM CYLINDER FOAM

BROWN-SMALL
PRICE:$3.25 per pack
VEEVUS 8/0 THREAD-

BLACK
PRICE:$4.00 per pack
ROUND RUBBER LEGS-

BROWN
PRICE:$3.95 per pack
1713 SOUTH CANYON ROAD - ELLENSBURG, WA 98926 - 509-962-2033 - www.worleybuggerflyco.com