" A BRICK & MORTAR PROFESSIONAL FLY FISHING PRO SHOP"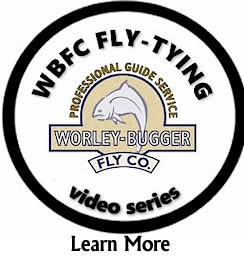 ---

THE TIMBO CRANE
Tim Irish was the first fly fishing guide on Central Washington's, Yakima River and designed many outstanding fly patterns during his 20+ year guiding career. Here, Steve Worley, Owner of Worley Bugger Fly Co. demonstrates how to tie the "Timbo Crane". This is an excellent adult Cranefly pattern that Tim designed to be fished on the Yakima River during the months of September and October amongst the massive Crane hatch that occurs.
This pattern will skate and twitch and a must have if you are traveling to the Yakima in the Autumn or any other trout fishery, where Craneflies are present.
TIMBO CRANE PATTERN RECEIPE CONTENTS:

GAMAKATSU C13-U KEEL BALANCE HOOK-#8, #10

2mm FLAT FOAM-OLIVE, TAN, BROWN

NATURE'S SPIRIT-SNOWSHOE RABBIT DUBBING-OLIVE GRAY, TAN, BROWN

HARELINE DUBBIN-SPECKLED OLIVE LEGS

WHITING FARMS-SILVER BADGER MEDIUM DUN BUGGER PACK

VEEVUS-8/0 THREAD-BLACK, TAN, BROWN
---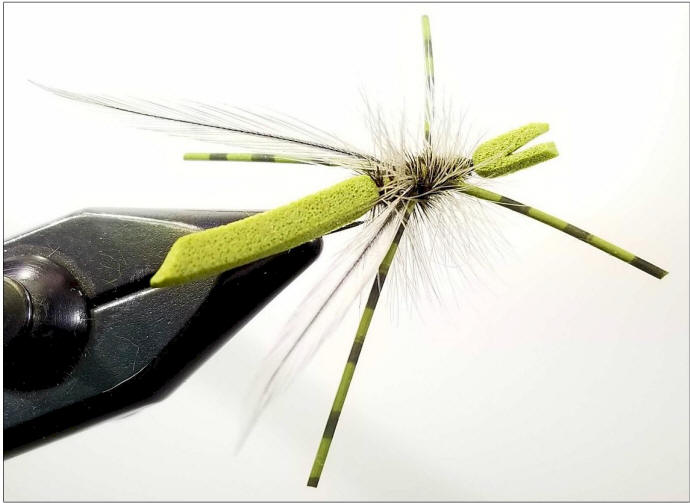 HOOK
PRICE
ADD TO CART
COMPLETE FLY TYING KIT-

TIMBO CRANE PATTERN
PRICE: $53.00 per pack

The complete Timbo Crane Fly Tying Kit contains every fly tying item that you will need to put together your Olive Bodied Timbo Craneflies. (excluding vise and tools). Purchase the complete kit or buy only the items that you need below.

---

HOOK
PRICE
ADD TO CART
Whiting Bugger Pack-

Medium Dun Badger
PRICE: $26.50 per pack
Speckled Rubber Legs-Olive
PRICE: $8.80 per pack
Thin Fly Foam-Olive
PRICE:$2.00 per pack
Thin Fly Foam-Tan
PRICE:$2.00 per pack
Thin Fly Foam-Brown
PRICE:$2.00 per pack
Nature's Spirit Snowshoe

Dub-Gray Olive
PRICE:$3.00 per pack
Nature's Spirit Snowshoe

Dub-Brown
PRICE:$3.89 per pack
Nature's Spirit Snowshoe

Dub-Tan
PRICE:$3.89 per pack
Gamakatsu-C13U Keel

Balance Hook-#10
PRICE:$8.95 per pack
Gamakatsu-C13U Keel

Balance Hook-#12
PRICE:$8.95 per pack
VEEVUS 8/0 THREAD-

BLACK
PRICE:$4.00 per pack
VEEVUS 8/0 THREAD-

TAN
PRICE:$4.00 per pack
VEEVUS 8/0 THREAD-

BROWN
PRICE:$4.00 per pack
1713 SOUTH CANYON ROAD - ELLENSBURG, WA 98926 - 509-962-2033 - www.worleybuggerflyco.com