" A BRICK & MORTAR PROFESSIONAL FLY FISHING PRO SHOP"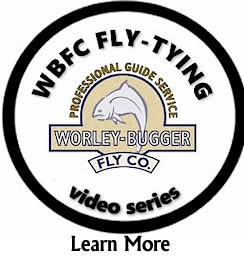 ---

THE TIM IRISH-ICE WING STREAMER
Tim Irish shows you how to tie his baitfish pattern, "The Ice Wing Streamer". An excellent pattern that you can tie in a selection of colors to match the wide variety of baitfish that are prevalent in rivers, lakes and streams. Also a great pattern for the salt!
ICE WING STREAMER PATTERN RECEIPE:

DAI-RIKI 700-#6-8 STREAMER HOOK

BEAD CHAIN EYES-GOLD OR SILVER-MEDIUM

ICE WING FIBER

VEEVUS-8/0 THREAD-BLACK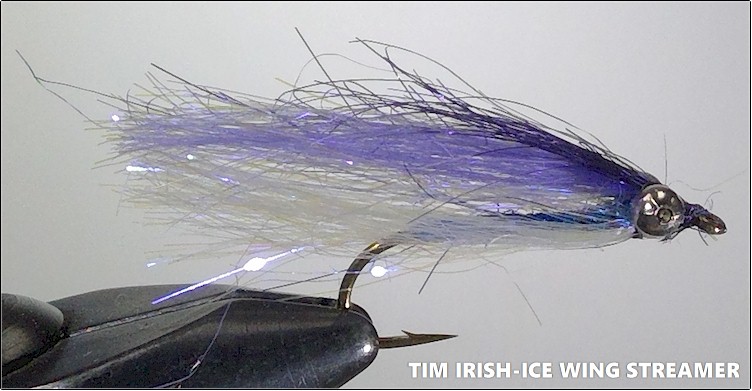 HOOK
PRICE
ADD TO CART
COMPLETE FLY TYING KIT-

TIM IRISH ICE WING
STREAMER PATTERN
PRICE: $30.95 per pack

The complete Ice Wing Streamer Kit contains every fly tying item that you will need to put together your own Ice Wing Streamers (excluding vise and tools). Purchase the complete kit or buy only the items that you need below.

---

HOOK
PRICE
ADD TO CART
DAI-RIKI 700

SIZE #6
PRICE: $6.95 per pack
DAI-RIKI 700

SIZE #8
PRICE: 6.95 per pack
BEAD CHAIN EYES-

MEDIUM-GOLD
PRICE:$2.80 per pack
BEAD CHAIN EYES-

MEDIUM-SILVER
PRICE:$2.80 per pack
ICE WING FIBER-

PEARL
PRICE:$3.89 per pack
ICE WING FIBER-

MINNOW BACK
PRICE:$3.89 per pack
VEEVUS 8/0 THREAD-

BLACK
PRICE:$4.00 per pack
1713 SOUTH CANYON ROAD - ELLENSBURG, WA 98926 - 509-962-2033 - www.worleybuggerflyco.com