" A BRICK & MORTAR PROFESSIONAL FLY FISHING PRO SHOP"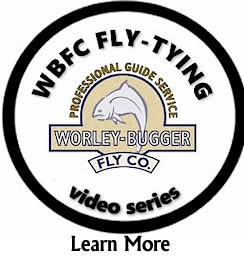 ---

SINGH SKWALLABATER STONEFLY DRYFLY-SKWALLA VERSION
Here, Dom Singh, a prostaff member of Worley Bugger Fly Co., Norvise Fly Tying Systems and Daiichi Fly Hooks demonstrates how to tie the "Skawllabater Stonefly Adult".
This is a realistic extended foam body fly that works excellent to fool even the pickest fish. Dom designed it to fish over the hatch on the Yakima River in February, March & April. It's a low, film riding stonefly adult pattern that can also be tied in a variety of colors and sizes to match any stonefly hatch. Try it also in Yellow, Gold, Orange, Olive and Purple.
THE SKWALLABATER ADULT PATTERN RECEIPE CONTENTS:

LIGHTNING STRIKE EMERGER HOOK #8 or #10

HEMMINGWAY'S STONEFLY LEGS-LARGE-BLACK

HEMMINGWAY'S REAL STONEFLY WING

NATURE'S SPIRIT ELK HAIR

NATURE'S SPIRIT NATURAL DUBBING-YELLOW

2MM FLAT FOAM-BLACK

FLEXI LEGS-BLACK

SOLAREZ-BONE DRY UV GLUE OR LOON UV GLUE-FLOW

VEEVUS-10/0 THREAD-BLACK
---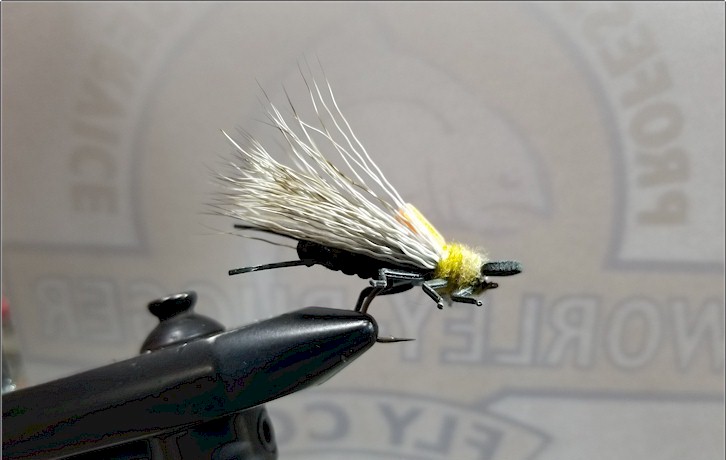 COMPLETE KIT
PATTERN
PRICE
THE COMPLETE FLY
TYING KIT
SKWALLABATER EXTENDED BODY ADULT PATTERN
PRICE: $57.00 per pack
Buy Now

The complete "Skwallabater" Fly Tying Kit contains every fly tying item that you will need to put together your own Skwallabater Stonefly Patterns. (excluding vise and tools). Purchase the complete kit or buy only the items that you need below.

---

HOOK

PRICE

ADD TO CART
Lightning Strike
Emerger Hook-#8

25 Pack
PRICE: $5.50 per pack
Buy Now
Hemmingway-Stonefly Legs-Black-Large
PRICE:$6.10 per pack
Buy Now
Hemmingway-Stonefly Wing-Gray-Large
PRICE:$7.25 per pack
Buy Now
Nature's Spirit
Select Cow Elk 2x3-
Dyed Dun
PRICE:$4.35 per pack
Buy Now
Nature's Spirit Fine Dubbing-Yellow
PRICE:$2.69 per pack
Buy Now
Lifeflex Legs-Black
PRICE:$3.50 per pack
Buy Now
Detached Body Pins
PRICE:$23.95 per pack
Buy Now
VEEVUS 10/0 THREAD-

BLACK
PRICE:$4.10 per pack
Buy Now
A PROFESSIONAL BRICK & MORTAR FLY FISHING PRO SHOP & OUTFITTER SERVICE
1713 SOUTH CANYON ROAD - ELLENSBURG, WA 98926 - 509-962-2033 - www.worleybuggerflyco.com