" A BRICK & MORTAR PROFESSIONAL FLY FISHING PRO SHOP"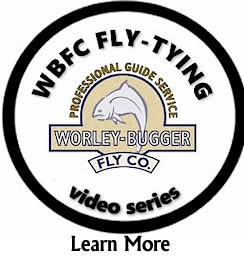 ---

THE BALANCED STONEFLY NYMPH-SKWALA VERSION
Here, Steve Worley, Owner of Worley Bugger Fly Co. demonstrates how to tie the "Balanced Stonefly Nymph". This pattern was based soley on the popular "Balanced Leech".
The Balanced Stonefly works well tied in varieous sizes and color. This version in the video is the Skwala Stonefly version. It is a heavy, tungsten weight stonefly nymph pattern that is designed to ride hook & point up, ideally snagging less on the bottom, where most stonefly nymphs are fished productively.
THE BALANCED STONEFLY NYMPH PATTERN RECEIPE CONTENTS:

MUSTAD 32833 JIG HOOK-#8

HEMMINGWAY'S STONEFLY LEGS-LARGE-BROWN

BLACK TUNGSTEN BEAD 5/32

NATURE'S SPIRIT-TURKEY BIOTS

WAPSI THIN SKIN-OLIVE BLACK-GATOR

WAPSI-AWESOME POSSUM DUBBING-NATURAL

WAPSI-AWESOME POSSUM DUBBING-GOLDEN OLIVE

ULTRA WIRE-GOLD-MEDIUM

SOLAREZ-BONE DRY UV GLUE OR LOON UV GLUE-FLOW

VEEVUS-8/0 THREAD-BLACK
---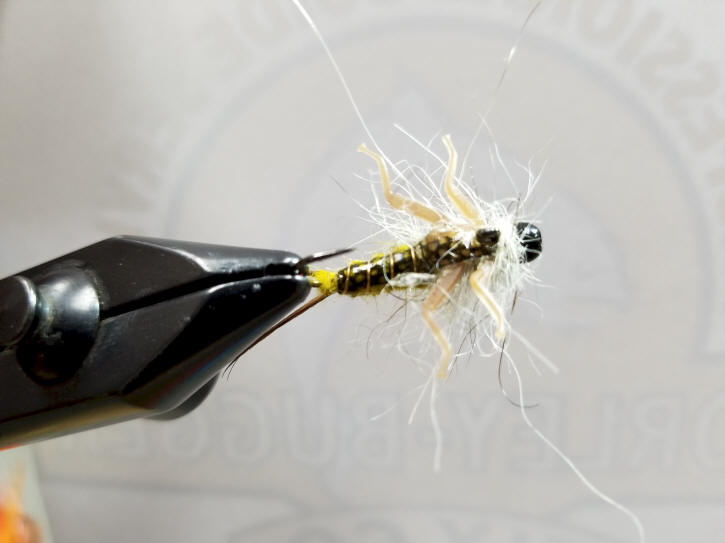 COMPLETE KIT
PATTERN
PRICE
THE COMPLETE FLY
TYING KIT
BALANCED STONEFLY
NYMPH
PRICE: $54.95 per pack
Buy Now

The complete "Balanced Stonefly NYmph" Fly Tying Kit contains every fly tying item that you will need to put together your own Balanced Stones. (excluding vise and tools). Purchase the complete kit or buy only the items that you need below.

---

HOOK

PRICE

ADD TO CART
Mustad 32833
Jig Hook-#10-25 pack
PRICE: $4.50 per pack
Buy Now
Hemmingway-Stonefly Legs-Brown-Large
PRICE:$6.10 per pack
Buy Now
Wapsi Thin Skin-Gator-
Olive Black
PRICE:$3.10 per pack
Buy Now
Wapsi Awesome Possum Dubbing-Natural
PRICE:$2.80 per pack
Buy Now
Wapsi Awesome Possum Dubbing-Golden Olive
PRICE:$2.80 per pack
Buy Now
Nature's Spirit
Turkey Biots-Brown Olive
PRICE:$3.25 per pack
Buy Now
Ultra Wire-Gold-Medium
PRICE:$3.50 per pack
Buy Now
Hareline Dubbin-Plummeting Tungsten Bead-Black-5/32
20 pack
PRICE:$8.80 per pack
Buy Now
Solarez-Bonedry UV Glue
PRICE:$19.99 per pack
Buy Now
VEEVUS 10/0 THREAD-

BROWN
PRICE:$4.10 per pack
Buy Now
A PROFESSIONAL BRICK & MORTAR FLY FISHING PRO SHOP & OUTFITTER SERVICE
1713 SOUTH CANYON ROAD - ELLENSBURG, WA 98926 - 509-962-2033 - www.worleybuggerflyco.com