Aron was born in Kittitas County and grew up in Roslyn, Washington in an outdoor family lifestyle, fishing and hunting throughout his childhood. Roslyn, is a small 1800's mining town, located northwest of Cle Elum, where hardened miners staked there claims in gold, silver and coal.
This small town was made infamous from the 1990's television show "Northern Exposure". Most people living in and around the Pacific Northwest are most familiar with the Brick Tavern located on the corner of the main street in Roslyn, where locals like to congregate to cool off in the summer and warm up with a good drink in the winter months.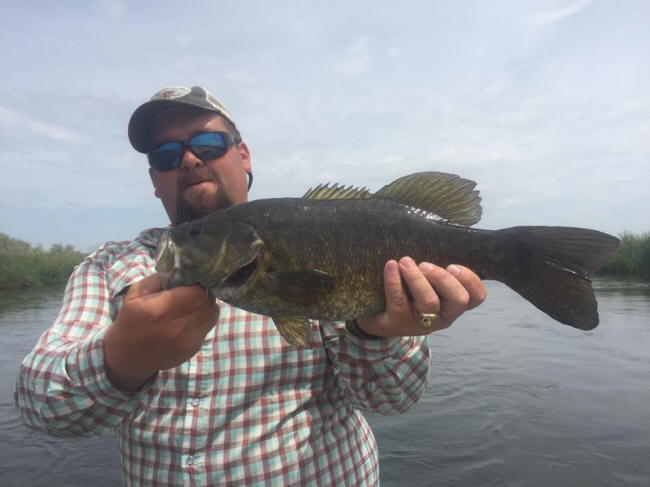 Aron avidly pursued fly fishing from a very young age and honed his fly fishing skills on the Yakima River as well as many of the smaller tributaries that feed the blue ribbon stream. Like most of us, Aron was mentored in his fishing and took to it very naturally as a young man. While growing up he spent many summer days in the wilds of Montana on a family ranch, where trout fishing is available in just about every direction imaginable. Their were many rivers, streams, creeks and beaver ponds, where a young boy could fly fish to his heart content and the trout come readily to a fly.
In the early stages of his adult life, Aron changed directions in his professional career as a steel worker and welder and journeyed to the North Country of Alaska to guide fishermen from all over the globe at the Fishing Bear Lodge . Here, a traveling fly angler can present flies to a variety of fish like Arctic Char, Sockeye Salmon and large Rainbow Trout as well as Artic Grayling and Northern Pike.
Aron honed his guiding skills and assumed the daily challenges of oaring and safely maneuvering a jet boat through the untamed wilderness rivers of Alaska. Aron spent five seasons on the rivers of the north, guiding fly fishermen on some of the most spectacular rivers, streams and lake systems in the state of Alaska. WBFC now offers hosted fly fishing travel to the Fishing Bear Lodge each summer. Aron Larsen and Steve Worley, host eight fortunate fly fishermen as they travel to the remote edges of the Bristol Bay region of Alaska. Here you spend a week of fly casting to some of the largest freshwater fish you will ever see in your fly fishing career. It is an amazing trip and one that Aron looks forward to every year. Visit the WBFC hosted travel page for more information on this fantastic fly fishing trip to the "Last Frontier" of Alaska.

Each spring, Aron also hosts a group of traveling anglers to one of the ultimate saltwater destinations in the world, Christmas Island. Here, an adventurous fly fisher will indulge in a week of saltwater fly fishing, walking the flats of the island, while sight fishing for bonefish, milkfish, Giant Trevally, Triggerfish and Barracuda. For many fly anglers, Christmas Island is on their list of places to visit and is a popular and safe destination to travel to and pursue a variety of saltwater species with a fly.
Aron is a family man and has been married for over ten years to his wife Cheryl. They have two children and one grandchild. Aron is a master fly tyer and has created and crafted, many unique fly patterns for trout, bass and other freshwater species.
I am confident in saying, you will find fishing with Aron a rewarding, fun and worthwhile experience. Most likely you and your fishing partners will become a welcome site in his boat on a yearly basis, no matter where our fly fishing takes you. If you would like to fish with Aron for the day, please make that request when booking your guided trip with us. The majority of our guiding business is from repeat customers that return to fish with us each and every year. Thank you for your business. Steve Worley-Owner-WBFC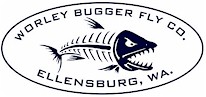 1713 SOUTH CANYON ROAD
ELLENSBURG, WA 98926
509-962-2033
www.worleybuggerflyco.com