" A BRICK & MORTAR PROFESSIONAL FLY FISHING PRO SHOP"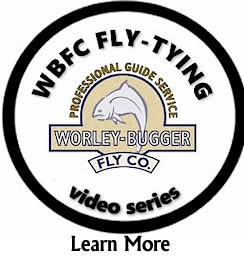 ---

THE RENZETTI HAIR PACKER-SPINNING DEER HAIR
Anthony Maresse, fly fishing pro-guide at the Worley Bugger Fly Co., shows you how to use the Renzetti Hair Packer when spinning deer, elk or any other kind of natural animal hair.
An excellent, highly refined machined tool that is simple and effective to operate. Build your spun hair heads and compact them tightly with this amazing, well made tool.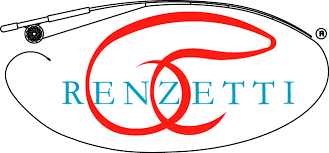 RENZETTI EVOLUTION HAIR PACKERS

The unique concave shaped head on the Renzetti Evolution Hair Packer tools is designed to push the hair back away from the hook eye, making it easy to pack the hair tightly and then tye in the next bundle. Made from aircraft machined, Aluminum construction.

Proudly made in USA. Three different sizes for speciality fly tying.

SMALL (for trout and panfish flies, i.e. Muddlers, Hoppers, etc)

MEDIUM (for bass bugs)

LARGE (for very large pike, muskie and saltwater flies).
PRODUCT
PRICE
ADD TO CART
COMPLETE FLY TYING KIT-

RENZETTI E-EVOLUTION HAIR PACKER SET-

SMALL-MEDIUM-LARGE
PRICE: $49.95 per pack

The complete March Brown Emerger Kit contains every fly tying item that you will need to put together your own emergers (excluding vise and tools). Purchase the complete kit or buy only the items that you need below.

---

PRODUCT
PRICE
ADD TO CART
RENZETTI E-EVOLUTION
HAIR PACKER-

SMALL
PRICE: $16.95 per pack
RENZETTI E-EVOLUTION
HAIR PACKER-

MEDIUM
PRICE: $16.95 per pack
RENZETTI E-EVOLUTION
HAIR PACKER-

LARGE
PRICE:$16.95 per pack
1713 SOUTH CANYON ROAD - ELLENSBURG, WA 98926 - 509-962-2033 - www.worleybuggerflyco.com