Once again it is that time of year, when Central Washington's Yakima River becomes a slow and docile fly fishing stream. The high volume, intense river flows of summer, that are used to irrigate thousands of acres of prime farming grounds across three separate counties, has been drawn down for the year.
This typically fast, flowing western tributary of the Columbia, that moves with incredible energy over a majority of the year, metamorphosis's over a several day period and it's swift, explosive current, dramatically drops to a controlled, humble fall flow.
Incredibly, the Yakima River's headwaters' reservoirs that are strategically placed along the Cascade Mountain Range to collect melting snow packs, are at the lowest water holding capacity that they have been in years; perhaps ever since their construction. By today's record, Keechulus and Cle Elum Reservoirs are well below the single digit percentile range and Kachess is quickly draining. Even with a cooler than normal summer that occurred here, spill rates from these three impoundments were quite normal to reach summer irrigation demands.
The Cle Elum Reservoir, the headwaters largest man-made impoundment is extremely low, due to Sockeye Salmon mitigation work that is being conducted at the dam at this time. Salmon have become a intricial part of the Yakima River system once again and have shown to be a vital part of the health, production and strength of the stream. Historically, Spring, Summer and Fall Chinook along with Coho and Sockeye Salmon returned in vast numbers each and every season. Here is another amazing fact about the Yakima watershed. Annually over 50,000 wild steelhead returned and spawned in the Upper Yakima River as well. As of today, anadromous fish species are in peril in almost every river and stream in the Northwest. They are tied up in government bureaucracy, hypocrisy, gratuitous litigations and a hatchery fish mentality of kill to thrill philosophy and entitlement.


However, in order to protect the complete economical resources in Kittitas, Yakima and Benton Counties, we had better hope for a strong snow pack in the Cascades this winter or we could see some devastating drought effects next summer. Restoring salmon runs to the watershed is vitally important. However, it seems like quite a gamble to draw the reservoir to a trickle, when the need for water throughout Central Washington is critical for protecting native, resident fish, as well as the agricultural industry, residential and the livelihood of thousands of people. Water is the number one ingredient for achieving the direct mission, without it nothing exists.
It's not all doom and gloom in the fish world, their is good news to report on. Trout fishing in Kittitas County is out of this world good as we approach the prime time portion of the fly fishing season on the Yakima River. The "Yak" has experienced some excellent, match the hatch insect emergences and the fly fishing only gets better through the month of October.
As we progress each day towards fall and the cooler temperatures settle in, this is what to expect with insect hatches. Blue Wing Olives or Baetis, which ever term you like to use, will steal the show on most days. Be prepared in the afternoon for tiny bug fishing and match the hatch with sizes that will test even the strongest fishing eyes, especially as the month progresses. As we get later in the month, the BWO's tend to get smaller. Don't shy away from this form of fly fishing. It is perhaps the funniest and some of the most challenging trout fishing you can encounter during your fly fishing tenure. Their are several very convincing ways to fish tiny flies, efficiently and be effective.


Get as close to the feeding fish as possible without spooking them, if rising trout are visible. Present the fly upstream, utilizing just the right amount of fly line to get the job complete. Remember, dead drifts are crucial here, so if you can't see your fly, your out of the game! The further distance that the small fly gets from you, the harder it will be to see as well as to control. Also, water glare can be a constant issue during the afternoon. A good set of polarized glasses is a must have not only for eye protection from sharp hooks, but a necessary tool to aid in visual acuity. It can be hard to see a tiny fly as you cast into the direction of blinding light and water glare. If at all possible, fish with your back to the sun.

If you wading the rivers this fall move like a lion stalking it's prey, progress quietly along the sub straight. Fish see and feel movement thru their lateral line. Present your fly up stream on a longer, finer leader or tippet. This will provide you with time to control your drift as well as control your line mending motions.

Fish a tandem rig, with your point fly being the larger of the two. Connect your smaller fly to the bend of your point fly, spacing it approximately 16 to 18" between each other. This provides a good extension between the two flies as they are presented and allows you to locate your smaller fly immediately upon forward casting. Fluorocarbon is best to use, especially on sunny days and with low, gin clear water. It won't refract light and will lie in the film during your controlled drift.

For fishermen with challenging eyes, finding the eye of the hook on a size 20 can be a frustrating event. However, fishermen in the same predicament have developed several tools that work well to aid in threading a small fly to thin diameter tippets. Most are inexpensive and can be a godsend with small flies, bad vision and low light.
Of course, everyone loves to fish on nice, warm, sunny autumn days. However, with the current state of low water on the Yakima at the moment, bright sun and minimal water conditions are not easy combinations. Fish have eyes like eagles and detect every flaw in your drift. They can and will at times, inspect the fly for several feet before engaging with it. Cloudy over cast days are best by far. For optimal fishing, if you can select the days when cloud cover will dominate and even a little rain shower or two mixed in really get the Blue Wing Olive Mayflies stirred up and hatching.
Small, delicate tippets and light hook sets will be required as well as a gentle touch to put big rainbows and cutthroat in the net on the Yakima during this month. This can be some of thee most exciting and exhilarating fly fishing we experience during the season, as you cast to rising fish, recklessly slurping small mayflies in the film.
October is perhaps the finest of months to be outdoors. The Fall foliage begins its transformation and the vivid eye blasting colors, canvas the rivers of the Pacific Northwest. The Vine Maples, Cottonwoods, Oaks and other flora aid in inducing a picturesque experience and the Yakima River standing concentrations of vegation is quietly changing its seasonal coat.
The other big insect event during the month of October is of course the infamous "Halloween Caddis" or October Caddis. We experience many big bug hatches on the Yakima River throughout the fly fishing season. Large stoneflies, big mayflies and now large, orange caddis. This hallowed caddis has to be in a league of its own, when it comes to big bug envy. This brightly colored to burnt orange insect will consistently bring big, Yakima trout to the surface, when presented correctly. This is big, dry fly fishing at it's finest.
Their are a couple of different techniques for fishing this unique, cased caddis and it has been perfected over the years on river across the Pacific Northwest. Books, magazine articles and other folklore tales have been transcribed on parchment and relayed countless times over the last century about a skated orange, caddis patterns in October and it commandment to bring the largest sea-run rainbows to the surface.


Of course, the dry fly fished on a dead drift will many times provoke violet attacks from trout, as they actively seek out this large silhouette food form. However, add some life and movement to your favorite October Caddis patterns and watch it increase your hook setting tendencies. Fly fishing is the act of imitating a natural food form in many different degrees. With October Caddis, skating, twitching and inducing life into your fly only helps mimic, this highly active, egg laying caddis. Half the fun for the fish must be in the ability of the chase and the reward in its capture.
October Caddis are a cased caddis, which means over their life span, they live entombed inside a vessel around their body or pupa.

In August before pupation they are active under the water and the trout feast on the shelled insect, ingesting the worm like pupa and passing the remains of the case after digestion. Many times upon observations, you can feel the tight guts of a trout and the hard, cased caddis shells inside their bulging belly. Many fishermen that harvest trout, find them inside their stomach lining upon cleaning and refer to them as "periwinkles".
Subsurface flies, tied with varying colors utilizing variegated chenille bodies work well in imitating the cased caddis. Uncased pupa patterns are also very effective fished during the day as well throughout the fall. Dead drifting or swinging them on a floating line will in most instances accomplish the task at hand. Rarely is a sinking line called into practice, when fly fishing for trout. Spey fishing or single hand steelhead fishing may require a sinking type line if water types, depths and flow rates are higher.
Typically you will find October Caddis Pupa emerge or hatch along the edges of the river or where sub structure like logs, root wads or larger boulders have settled. Changes in depth or color changes a few feet from the bank of the river where the level gradually increases are key area's and perfect October Caddis habitat as well. These are area's of interest to the fly fisher and places to concentrate your initial efforts with these types of flies.
Rarely do we see an October Caddis adult seen eaten by a big trout, as they bounce quickly along the top of the water laying eggs. However, it is the trout's ability to correspond the color of the pupa, the silhouette of a big fly , the erratic movements and the color orange, as a key indicator in imitating the natural food form. Orange body colored patterns in size 6, 8 and 10 are ideal for just about any river in the PNW as well as the Yakima.
The hatch of October Caddis can remain consistent well into the month of November and will depend solely on how quickly winter settles into the Yakima River Valley this year. With the cooler temperatures that have occurred over the past week, specific sections of the Yakima are just beginning their cycle of this giant caddisfly hatch. This is great to see because these area's will receive intense hatches throughout the day and it is that time of year when fish fuel their feeding activity and bulk up before the aquatic insects disappear for the season.
The entire river experiences excellent hatches of the caddisflies, so wherever your day takes you in October on the "Yak", make sure you are prepared for this thrilling fly fishing insect encounter with cased caddis nymphs, pupa's and adult dry flies.



August 2nd-August 9th-2020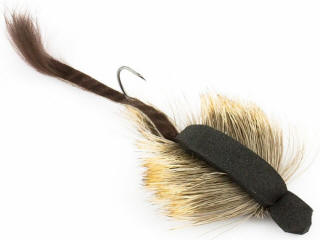 The past two consecutive years, WBFC has hosted a group of 8 traveling anglers for a week of incredible fly fishing in our nation's largest national park, which covers a vast area of Alaska. Regarded as "The Jewel Of Alaska", the Wood-Tikchik State Park ranges over a 1.7 million acre area and for those that venture to the Fishing Bear Lodge with WBFC, will be astounded by a seven days of mesmerizing, natural beauty.
The Fishing Bear Lodge is located at the mouth of the Peace River in the Bristol Bay region of Alaska. Visiting this venue myself in 2018 and 2019, I must agree fully. The scenery is incredible, plus the fly fishing is absolutely spoiling. Each day from the Fishing Bear Lodge, we will travel a short distance by jet boat to our fly fishing destination. Here, we will fish for large rainbow trout, Artic Grayling, Artic Char, Northern Pike and Sockeye Salmon. The majority of the trout fishing that is done is all on dry flies. Yes dry flies. We will visit the Peace, Wind and Aguilpak Rivers as well as several other incredible, small streams during the weeks stay at Fishing Bear.
The dates for the next Alaska adventure in 2020 are August 4th thru August 11th. If you are interested in joining us on this incredible fly fishing experience in August 2020, please contact us at the WBFC Pro-Shop for more information or visit Fishing Bear Lodge. We are booking seats now on this increidable journey to the "Last Frontier".
FISHING SPACES AVAILABLE AT THIS TIME FOR AUGUST 2020: 8
CHRISTMAS ISLAND-MAY 21st-MAY 29th & JULY 28th-AUGUST 4th-2020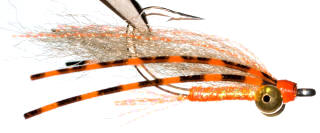 Take part in another exciting adventure to the mecca of saltwater fly fishing on Christmas Island. In May, Aron Larson and Steve Worley will host this travel quest to the flats of Kiritimati and fly fish for a variety of exciting and challenging saltwater species. In July of 2020, WBFC Prostaffer, Dom Singh will host a group as well. There are only a few open fishing spaces left available for this exciting, travel destination, where the sun is always shining and the average temperature is near 80 degrees daily.
If you are interested in joining this trip, please contact us ASAP. The May 2020 trip has only (2) two available seats left. The July trip at this time is wide open with 8 spaces to fill at this time. Christmas Island has very limited flight capacities and Fuji Airlines only lands on the island once a week.
To learn more about this exciting adventure to the tropics of Christmas Island, I would suggest listening to my in-depth conversation with traveling, fly fishing adventurer, Stefan Piccone on the 15th broadcast of "Guide Chronicles." Stefan spent a week in Christmas Island April 2018. Stefan will join the WBFC group in May and is readily available to answer any questions about the trip as well. The episode has detailed information on how to and what you can expect during your week on the oasis, fly fishing in the tropical sands of Christmas Island.
FISHING SPACES AVAILABLE FOR MAY 2020:

2

SPACES-JULY-8 SPACES

It has been sometime since I updated everyone on the state of the Yakima River Access Project. Their has been some developments with the project, especially over the past couple of months. In February of this year, the Kittitas County Board of Commissioners were presented with the "Yakima River Access Plan" and it was approved unanimously. If you would like to download the plan and read it you can do so here.
Now that the plan has been adopted and approved, a sub committee, called the Yakima River Access Committee has been formed. The sub-committee is made up of members of the Kittitas County Public Lands Advisory Board, in which I hold a volunteer position. The YRAC is made of six members of the KCPLAB. The members of the committee have agreed to begin work on three (3) different and unique projects along the Upper Yakima River corridor as well as seek funding for these projects.
The first project is the reopening of Gladmar Park in the town of Thorp. Gladmar Park is a county owned piece of property that was compromised during the floods of 1996, when the Yakima River tore through 3 counties with flows that exceeded 26,000 cfs. The park was almost completely destroyed by the high waters and is now considered to be part of the main stem of the Yakima. The roads to and from the park were uprooted and completely washed out and access at this time is by foot only.
With the reopening of the park, we will successfully achieve targeting every user group within the plan, which would include campers, hikers, bird watchers, hunters and fishermen as well as other outdoor enthusiasts. The reopening of a public boat launch facility will also be added to the park as well.
The next undertaking will be to improve the boat launch faculty at South Cle Elum. As of now this launch is in drastic need of repair. It is a difficult launching faculty for drift boats, rafts or other floating devices. The big boulders, huge pot holes and steep uneven bank make it a challenge any time of the year.
Then, the 3rd project we will be addressing is the traffic and congestion of people at the confluence of the Teanaway River and the Yakima River. This is a trouble spot, especially during the summer as the "rubber hatch" descends on the river in every floating device imaginable. The hazards of fast moving vehicles on Highway 10 and the hundreds of people dropping into the river here for a float is extremely dangerous and a ticking time bomb. Also the boat launch faculty at "State" or "East Cle Elum" is difficult at this time. The main stem of the Yakima River below this launch site is completely blocked with logs, root wads and such and is completely impassable. We are looking at developing a site at the old church camp just upriver from the Teanaway at this time, to alleviate the congestion on Highway 10 and create safer passage for everyone.
The group is excited about these 3 particular projects and we look forward to moving forward over the next several months in completing the mission. Of course, we will keep you updated on the processes as we continue to repair and facilitate more improvements to our states best wild trout fishery.

It's hard for me to believe that I am putting together the fall newsletter, the season seems to have flown by without hesitation?. It has been an incredibly busy year for the WBFC staff of professional fly fishermen. We have been busy fishing the Yakima River for trout and bass as well as the Columbia Desert Unit, Alaska and Christmas Island. We want to thank all of our close fishing friends for that time. We look forward to more on these incredible experiences and more. In 2020, we are adding a hosted Louisiana Redfish trip to the docket, so keep a close eye out for that information hitting the WBFC website and social pages soon.
The "Yak" is in prime shape for autumn and the fish are healthier then we have ever seen them. It has been a fun and exciting experience to watch over the past couple of decades, as this fishery blossoms into one of the best fly fishing rivers in the west. With more improvements on the way and the increased output production of salmon to the Yakima over the next decade, we can only predict that the "Yak" will become even a finer fishing stream as each and every season passes.
I hope you find time to get out this fall and enjoy some of the prime time fly fishing that Central Washington has to offer. Stop by the WBFC Proshop on your way to or from and our experienced, friendly staff of professionals will help you with what ever questions you may have. You can also visit our Pro-Shop Sale page as we are closing out some 2019 rod models and making room for the 2020's.
As always thank you for your business and I will see you on the river!

1713 SOUTH CANYON ROAD
ELLENSBURG, WA 98926
509-962-2033
www.worleybuggerflyco.com
" A PROFESSIONAL BRICK & MORTAR FLY FISHING PRO SHOP & OUTFITTER SERVICE"