Good afternoon friends. We are now approaching the end of the peak fly-fishing season here in Central Washington. What an amazing late summer and fall we experienced on the Yakima this season. Each day, especially during overcast conditions, there were tremendous Blue Wing Olive Mayfly hatches lasting hours at a time. We also experienced the giant, small birdlike, female Summer Stoneflies fluttering across and smashing the rivers surface in the late afternoons, as well as orange bodied, October Caddis present throughout most of the day. It was nothing short of spectacular!
Dry fly fishing was out of sight and our friends that hired our Professional Guiding Services this year can attest----you know who you are and we thank you! We love what we do and thank you for your support. It was a pleasure to have each and every one and we look forward to the new 2018 season, which is rapidly approaching.
We will celebrate our 23rd year in business this coming season.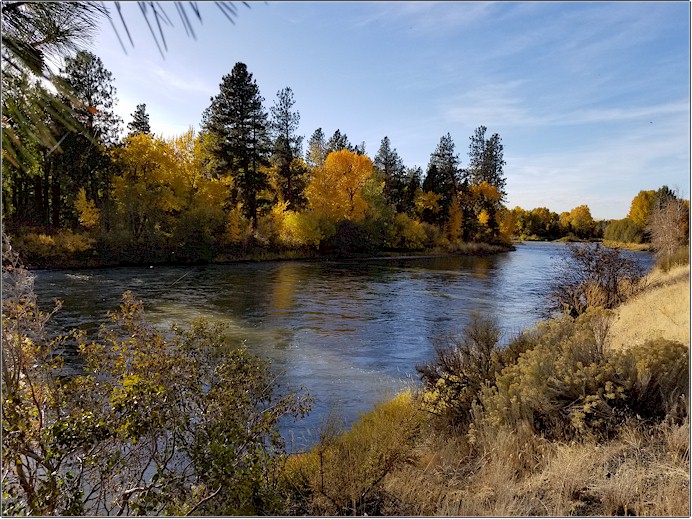 Dry fly fishing has held up through the middle of the month. However, keep in mind as we progress further into November and December, the majority of our fishing will be subsurface with nymphs and streamers. We have received some snow fall, however as of today we have no precip in the valley floor and the river is in excellent condition. However, be prepared this time of year because conditions can change from day to day, hour to hour.
---
- WBFC ANNOUNCES OUR "POST SEASON" GUIDING RATES
-
Over the past several years, the consistent regulars that fish the waters of the Yakima on a weekly or daily basis are attuned to the winter fishing scene here in the Kittitas Valley and they know how good it can be.
We refer to it as our "Post Season".
This time of year, WBFC reduces our guiding rates and we offer a 5 hour fly fishing trip on the Yakima River. This is due mainly for a few reasons.
The lack of daylight hours that are available to fish each day. Dusk usually begins around 4:00 pm here in the Kittitas Valley, until early spring. Daylight saving time occurs again on March 4th-2018. Then we can begin fishing an extended amount of time and once again offer full day fishing.

The peak times that trout are actually active during the day. With over two decades of experience fishing the Yakima River, we have found that the peak hours between 10:00 am and 3:00 pm are always the most productive. This is typically the warmest portion of the day and when trout are actually feeding at will. By now, everyone knows the "Yakima" is an afternoon-evening river.

Winter time tempertures can flucuate from day to day. However, when our air tempertures reach a high above 38

° or better, fishing can be oustanding. Most days you won't encounter trout under 15". Larger fish take up the prime feeding lies in lower water conditions and get to eat first. Mother Nature has a pecking order and the largest of the species almost always asserts there dominance by size.
Below are our posted "Guide Rates" for the month of November and December. Please contact us if you would like to get out for a day.
ONE PERSON: $225.00 per day<![if !supportEmptyParas]> <![endif]>
TWO PERSON: $295.00 per day
Trips include the following: Flies, gear if needed and a light lunch. 5 hours of fishing. Total fee is collected at the time of booking. Because of changing winter weather and driving conditions, we do offer a rescheduling service during this time of year. We understand and are flexiable working with our clents this time of the season.
WBFC offers, Simms Rental waders and boots available for additional fee of $30.00 a set if needed. Two persons fishing, per boat is the maximum load we allow for the safety of our guest and staff.
---
- WBFC ANNOUNCES NEW GUIDING RATES
FOR 2018 -
The New Year is quickly approaching and unfortunately with the rising costs being imposed on small business by inflation, the State of Washington's new minimum wage laws as well as the WDFW guide license fees, we have been forced to reevaluate our costs for the upcoming 2018 fly fishing season.
At this time, we have not conclusively come to a figure on what those cost for trips will be, however there will be an increase in all of our fly fishing tours in Central Washington. Our Washington State guiding licenses alone have doubled for 2018, from what we paid in 2017. An increase was also issued by the Washington Fish & Game Commission in 2016 and we did not raise our rates to offset those costs.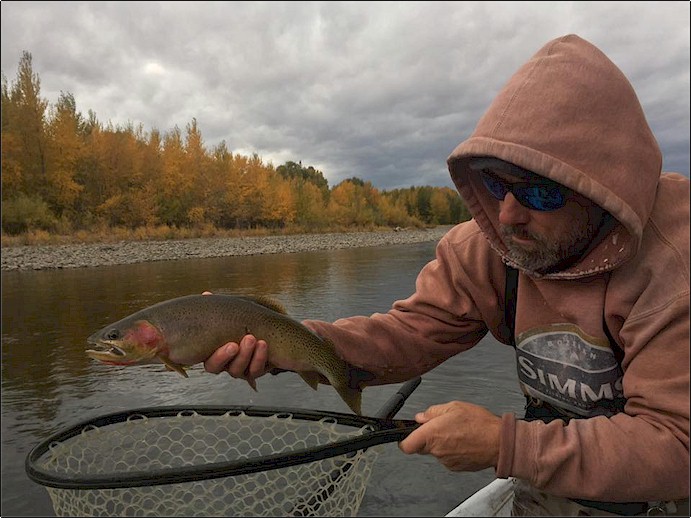 - WBFC OFFERS 2017 RATES FOR 2018 -
You can lock in the WBFC 2017 guide rate now until December 31st, 2017 for any date in 2018 at the 2017 rate with a $100.00 deposit (+ any applicable tax). The date can be announced at any time, we have available in the new year. Lock in as many days as you feel you will need and save $$$, before our rates increase in January of 2018.
Many of our returning guest have a favorite guide that they prefer to fish with. Feel free to add a request when reserving your dates.
Call the proshop today in Ellensburg to set your dates or lock in your 2017 rates today!.
---
- WBFC PRO SHOP CLOSE OUT-$ALE ITEM$ -
Friends, we have some killer fly fishing gear on sale now at the Pro-shop as well as through the WBFC website. We are making room for some new exciting brands like Winston, 3 Tand, Blackstrap, Echo and more.
Stop by and check out the great sale items just in time for the holidays. You can also visit the link below to the WBFC sale page. Order it online and we will ship it directly to you. All sale items ship for a flat fee of $7.95.
If you weren't aware, WBFC ships world wide on a daily basis directly from our pro shop in Ellensburg.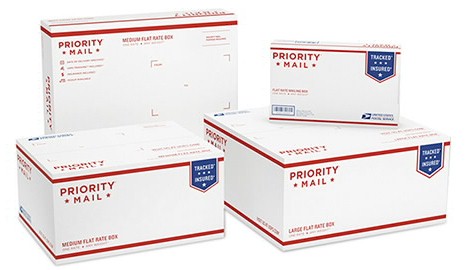 ---
- WBFC GUIDED TOUR GIFT CERTIFICATES FOR CHRISTMAS -
Each Christmas season, the most popular item we sell are guided fly fishing trips for the upcoming season. Don't forget about that important person in your life this year. Take them fishing for the day. The 2017 prices will be in effect until January 1, 2018. Call us or visit our website to purchase a "Guided Trip Gift Certifiate".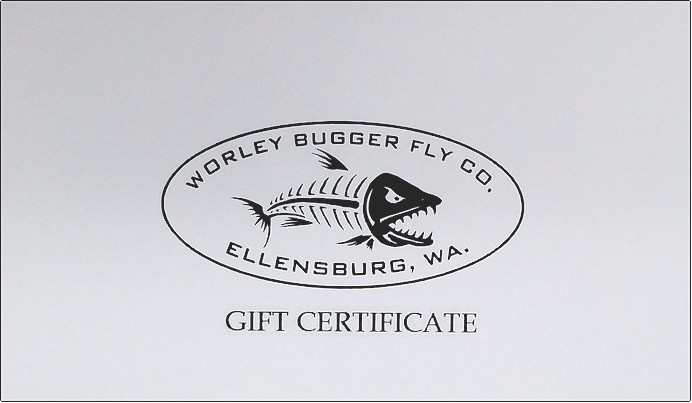 ---
- WBFC FLY TYING NIGHT ANNOUNCED -
WBFC will begin our weekly fly tying night at the pro shop in Ellensburg. Join us each and every week, as a member of the WBFC professional fly-fishing staff will host a specific fly to be tied each new session.
We will be tying trout, bass and saltwater specific flies each new session. Every session is open to the public, however there is limited space at our "custom" fly tying table we had built in the fly tying materials portion of the proshop. We do require an RSVP for each session through the WBFC Facebook page, email, phone or by coming directly into the pro shop.
You can also reserve your spot online, by clicking the button below.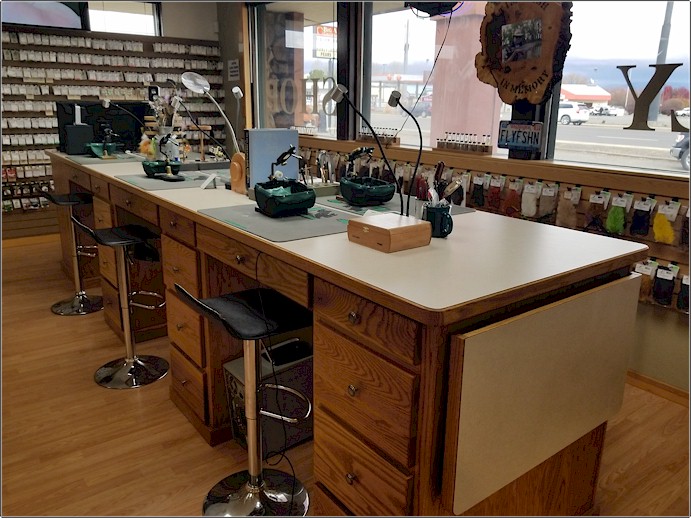 Each week, 7 spaces are available. Cost is $20.00 a session per space, pre paid in advance to hold your spot. Each session will include all materials as well as vises and tools if needed. You take the flies you tied for your box!
Each station at the fly tying table is supplied with a Regal vise and Dr Slick tools, which are some of the finest in the industry. Feel free to bring your own tying gear and join us for a night of learning and fun. Alcoholic beverages are not included, but bring your own...we won't mind!
Tyers of all skill levels are welcome, however this will not be a beginning tying course. If you interested in learning how to tie, visit the proshop for our upcoming courses on beginning fly tying.
Keep in mind it won't be fair to the others if you don't know anything about tying.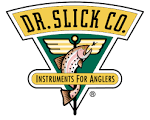 Our first session will be November 29th @ 6:30 pm. The first WBFC, fly tying session will be hosted by Steve and he will be showing you how to tie the following:
"SPACED OUT BOB TUNGSTEN JIG NYMPH"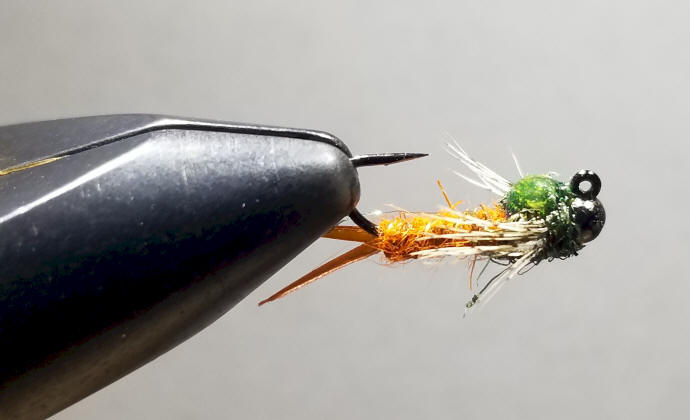 This is a great fly pattern I have used for a long time in varying sizes to imitate the many stages of mayfly nymph life cycles on the Yakima. It does an excellent job day in and day out replicating Blue Wing Olives and Pale Morning Dun Mayfly nymphs during that portion of the season.
I started tying it with a jig style nymph hook a couple of years ago and found even greater results with it. This is one of my favorites, we will be learning to tie November 29th and I look forward to teaching you how to put it together. Steve Worley-Owner-Head Guide-WBFC
You can sign up for the Fly Tying Night and reserve your spot by clicking the "Sign Up Now" button below.
---
-YAKI

MA RIVER PUBLIC ACCESS

-

UPDATE!

On Monday, November 20th-2017 a Public Lands Advisory Council meeting will be held in Ellensburg. At this time, the council will be meeting with a contractor that has been hired by the PLAC to evaluate and form a definitive plan on moving the "Yakima River Public Access" project forward. This plan will be presented to the council for approval as we move forward to constitute more public access points in all area's of the upper river in 2018.

At the meeting, we will gain insight on future development plans that the contractor has collected and we will create strategies with the contractor to begin establishing more boat launch opportunities as well as more land access points for everyone to enjoy.

Keep an e

ye out on the WBFC Facebook page for updates or feel free to contact me directly with any thoughts or concerns you may have. I will be glad to share them with the council.

Below you

can share your input and sign the Upper Yakima River Access Petition (link below) and let our elected representatives know that access to our public lands are vital for sportsmen and women in Washington State.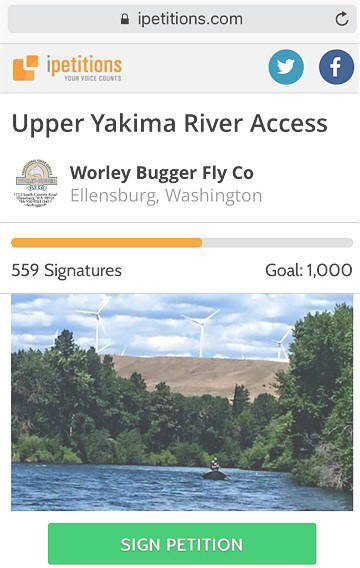 If this is something of interest and you believe "public access" is worth maintaining, please take a moment to visit the site URL above, by clicking the petition graphic. Here you can sign the petition and voice your concern about improved access on our one and only trout fishery.
---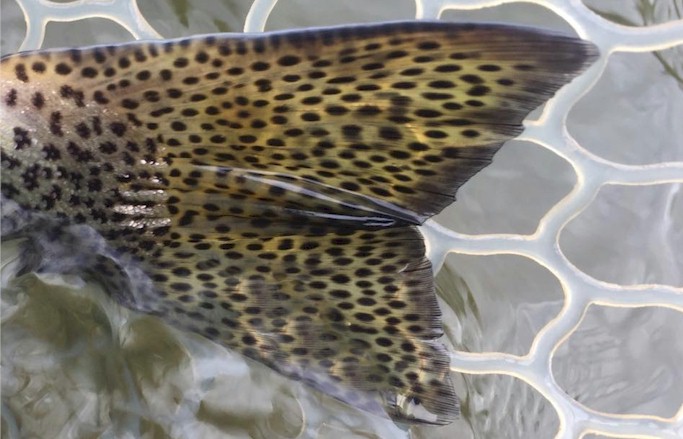 ---
-FACEBOOK
-YOUTUBE-WBFC WEBSITE
-
We have also been busy adding a brand new shopping cart to the WBFC website. It has been a tedious process and most of it is complete. Easy, online ordering and quick shipping is available. We stock thousands of need to have fly fishing and fly tying materials. 99% of all of the items are shipped directly from the pro-shop here in Ellensburg. If you haven't been to the pro-shop lately, our remodel is complete (for now) and the added space as been usuful in adding many new and exciting products.
Phone Orders are always welcome. Thank you. We appreciate your business!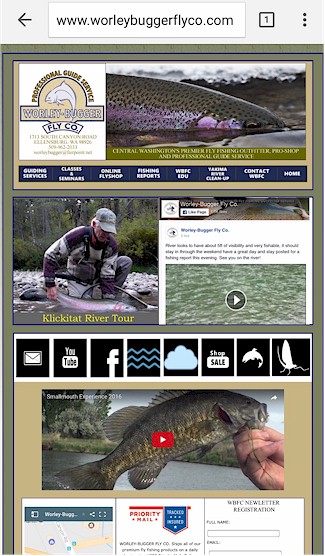 Follow us and "Like:" our Facebook page and subscribe to the WBFC YouTube Channel. Here we have daily fishing reports as well as information on classes, both fishing and fly tying.
The YouTube Channel is filling up with instructional videos on fly tying and fly fishing in Central Washington.
We look forward to seeing you again in 2018. Give us a call if you need help or advice. We would love to have you for a day or two of fishing.