The seventh month of the year is half over already and summer fly fishing is now in full swing here in Central Washington. It has been an odd weather year with a score of unique scenarios' playing out, over the many days of spring.
It was a cold, wet spring especially during the months of April and May and the snow- pack runoff that typically occurs during this time frame, melted slowly and came down out of the mountains at a steady, but gradual pace. The sequence that happens every year, played out in our favor for sure as the river remained calm and content. Each year, in the early spring, we witness and closely monitor the importance of the Yakima River's headwaters and its man-made water reservoirs. As they begin collecting the millions of gallons of melting snow-pack, their strategic placement in the Cascade Mountains plays a pivotal role in pooling our valley's most precious asset, water.
The largest of our reservoirs never did reach 100% capacity, but got very close to that marker. With proper water management along with an assortment of days of rainfall, we have experienced ideal water circumstances and reserves.
The month of May was a true bonus for us, as river flows remained stable and the Yakima was operating at lower than normal flow for this time of year. Typically, May is a big run-off month and the high elevation snow-pack in most cases is melting quickly and being flushed out of the hills, creating flood conditions throughout the county. Our attentions normally turn to desert bass fishing, where we begin conducting trips for bass on the fly. However, the weather remained cool and the snow melted just a few hours each day. Because of these cooler temperatures and the added rainfall, local agricultural directors were content with the water supply and the Yakima presented some of the finest spring fishing, we have seen in some time.
In May, the Yakima River produced one of the biggest Salmonflies hatches I think I have ever witnessed. The river also produced an absolute tremendous March Brown Mayfly hatch as well as a Blue Wing Olives Mayfly, that lasted into the first portion of June.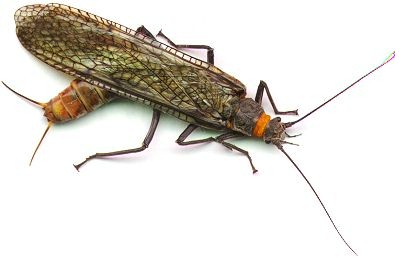 Following that, Pale Morning Duns Mayflies, Yellow Sally Stoneflies, Caddis and Golden Stones. Then to top it off, towards the end of the month throw in Green Drake Mayflies. An absolute smorgasbord of aquatic food for the trout to build bulk on.
The Yakima River is now operating at normal summer time levels. River flows were increased in the month of June, which means the river is flowing at over 4000 cubic feet per second (cfs). From the confluence, where the Cle Elum River and Yakima River meet, flowing south well over 65 miles to the Roza Dam in the Lower Canyon, the Yakima River is swollen, flowing bank to bank with cool, mountain, reservoir water.
If you are not familiar with that large number it is a good one to input into your memory bank from June to the end of August. At this flow, the river is high, but operating at normal capacity for the month of July. This is "a great deal "of water for this size of river and can take many fishermen by surprise. Please, don't be one of them. The Yakima is a stream that is not truly wade friendly this time of year. The river only allows a few spots along its route that sanction a bank or wade fishermen to occupy its waters. You have to choose your particular spots wisely, especially when walking its bottom. Respect the river always, but especially this time of year. Its swift, strong currents would be a challenge for even the best swimmer.
During the peak of agricultural season, the proper way to fly fish and traverse the river effectively and safely is by drift boat, or raft with someone with plenty of river rowing experience. Even then, poor judgment or not paying attention to the river ahead will put people and property in jeopardy, on a daily basis. It is amazing the amount of disregard for human safety that you see on the river day in and day out during a guiding career. There has already been a couple of accidents on the river this summer, that could have easily been avoided with a simple phone call and the use of common sense and good judgment.
If you are a novice or beginner oarsmen, there are some rules of the river that are good to know before you put your boat in the water, so that you and your fishing partners make it safely from point A to point B.
Live to fish another day is always a good motto to live by.
<![if !supportLists]> 1. <![endif]> Contact the local fly shop in the area and get a recommendation from them on where a novice oarsmen should float and stay out of danger, while learning how to control your boat in moving water.
<![if !supportLists]>2. <![endif]> Make sure you are talking to someone qualified to give you accurate and detailed information.
<![if !supportLists]> 3. <![endif]> Ask about hazards and dangerous areas of the river to avoid.
<![if !supportLists]> 4. <![endif]> Take a Rowing Class and learn the proper techniques for safely navigating any river or stream from a reputable outfitter with years of experience rowing PNW rivers. You should also learn stream and boat launching etiquette. We now live in a world of self absorbment. Don't be one of those dudes at the launch.
5. Don't get in a boat with someone who doesn't know what they are doing!

At this time in the Upper Yakima River, there are several areas that are problem sections on the Yakima River and should be avoided by inexperienced oarsmen. Remember, this time of year, river conditions can change on a daily basis. High water flows, trees, stumps and other debris can always get knocked loose and create a new hazard. Heads up always!

<![if !supportLists]> · <![endif]> State or East Boat Launch-The main channel is completely impassable approximately 150 yards below the boat launch. You must take the right channel and exit around the island. You will reenter the main stem of the Yakima once you have floated around the island. At this flow, drift boats and rafts have no problem floating through the channel. At lower flows it is difficult to get through the channel

.

<![if !supportLists]>· <![endif]> State or East Boat Launch-There is an irrigation channel that comes in right at the boat launch and this time of year it is flowing with high volume. In turn, it creates a whirl pool effect in front of the launch making it difficult to take out here. We recommend floating to Bristol Flats and taking out there.

<![if !supportLists]>· <![endif]> Bullfrog Boat Launch-You can float from Ensign Ranch to Bullfrog. However, the river below Bullfrog is impassable with a larger style boat like a drifter or raft. There are several log piles and trees down as well as many sweepers in this area.

<![if !supportLists]>· <![endif]> Rinehart Park To Ringer Road- This area is by far the biggest problem area year after year. This section of the river sinks more boats than any other and creates technical problems for rowers. It has many sweepers, log piles and log jams that you have to avoid. The river narrows in this section as well and is very quick with summer flow.

Now with that out of the way, let's get to the fly fishing. The Yakima River is fishing extremely well at the moment and we don't see anything in the near future that would change that. The river is stable and operating at a consistent volume every day.
The Yakima trout have spent all spring in the low water conditions, pigging out on a variety of protein food forms. The Yakima is operating at an ideal water temperature for this time of year and the DOC level (dissolved oxygen content) is off the charts at the moment. The trout are fueled up looking to put on even more bulk.
Nymphing is generally your first best option in the a.m. on the Yakima. At the present time, there are stoneflies, mayflies and caddisflies all present in the system. The hatches are happening in the afternoon to evening hours, so your game plan should involve these three major insects. Choose sizes 8 to 10 in stones and 14 to 16 in both mayfly and caddis.
You can nymph the entire day if that is your motive. Euro or Czech-Nymphing has gained much popularity over the past year and fly anglers around the nation are learning these new technique's. The Yakima has endless riffles and runs to apply this simple, yet effective method of nymph fishing.
Dry fly fishing propels the sport of fly fishing and almost every fly fishermen loves the idea of bringing trout to the surface. Dry fly fishing has been good all spring, but since the start of July, it has gotten even better. Perhaps, the biggest mistake I see made by fly fishermen on the Yakima is not presenting a dry fly during the day, even when the trout aren't rising. Yakima trout are highly prone to surface feeding and will come readily to a dry fly, when presented correctly.
The fish have been eating adult insects since April, so many of them are feeding in varying portions of the water column throughout the day. They are also moving into different water types during the day as well, so choosing the correct water to fish a dry fly in is critical. Don't expect a trout to rise in 4ft or more of water. Think about the trout's field of vision and the amount of particulates that they are exposed to minute by minute. Narrow that field with proper technique, accuracy, and the correct water types.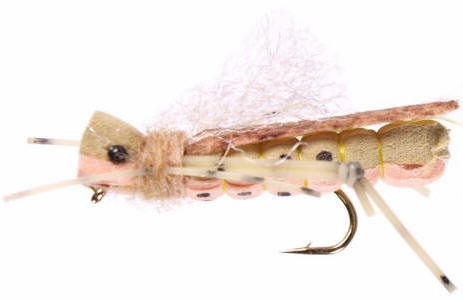 It is the time of year as well when a variety of different food forms begin showing up on the Yakima. As the bank grass and brush begins to grow, all kinds of insects, of varying sizes, shapes and colors show up in this foliage. Many can be catapulted into the water, especially during periods of high winds, which we have experience the past couple of weeks. If you fish the Yakima often, then you know a 20-mph wind is very common. Which brings us to our next subject, Grasshopper fishing.
The Yakima produces some excellent "hopper" fishing. However, with the cooler conditions we have been experiencing, it has been slow to get going so far this summer. They are terrestrials and as the summer begins to heat up, their activity will as well. We are already starting to see signs of small hoppers in the fields, so it won't be long and they will make their way to the water's edge.
There are a lot of streamer junkies out there and believe me, I understand it completely. They are fun to fish and fun to tie. This is the Pacific Northwest "where the tug is the drug." Our fly fishing is steeped in rich tradition of swinging a fly through a shallow riffle or tail out. Men and women have been practicing this act for decades and hollowed fly-fishing literature beams paragraphs of its lore. Streamer fishing can be good on the Yakima and that is especially true since our reintroductions of salmon. However, on bright sunny days it is not typically your go to option.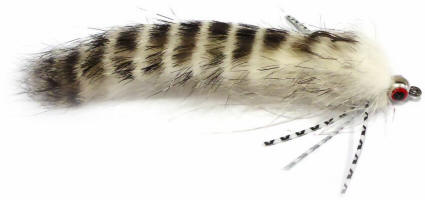 Pick an overcast day or morning/evening scenario to toss-a-across your favorite Yakima streamer pattern. I don't really have one, because there are so many good ones. Rather than the fly itself, I usually opt for a color scheme such as green, white, tan or black, in sizes 6, 8 or 10. I believe in most instances, it is more about how you fish the streamer than the fly itself.
If it makes you feel better to fish a pattern you know or like, then that is a good selection. Confidence is the name of the game here, so the more confident you are with the fly, the better you are fishing it! With a streamer you have already taken out a least half of the fish in the river. You are in pursuit of a meat eater, a fish that prefers, if applicable to eat other fish, an alpha apex predator. Also incorporating a sink tip line into the equation in lengths of ten feet are helpful, especially in this heavy water. The faster you get it in front of the fish, the better, so a Type 6 is a good choice. Remember, the fish has to see it to eat it!

August 4th-August 11th-2019
Last week, we had two spots that opened up on our Fishing Bear Alaska trip. Unfortunately, due to some extenuating circumstances, two of our members of the 2019 group had to drop out and relinquish their spots for the trip. Their are now two additional (2) fishing spots open for the Fishing Bear Lodge trip in 2019.
It's not too late to jump in on the group and experience the thrill of "The Last Frontier." The dates for this Alaska adventure are August 4th thru August 11th. If you are interested in joining us on this incredible fly fishing experience this August, please contact us at the WBFC Pro-Shop immediately.
Located at the mouth of the Peace River, the Fishing Bear Lodge is nestled in the 1.6 million acre park, acclaimed as one of Alaska's most beautiful locations. Visiting this venue myself in 2018, I must agree fully. The scenery is absolutely incredible! Plus, the fly fishing will completely spoil you and the hosts are amazingly friendly and gracious.
Christmas Island-May 21st-May 29th, 2020
Take part in another exciting adventure to the mecca of saltwater fly fishing on Christmas Island. In May, Aron Larson will host this travel quest to the flats of Kiritimati and fly fish for a variety of exciting and challenging saltwater species. There are only a few open fishing spaces left available for this exciting, travel destination, where the sun is always shining and the average temperature is near 80 degrees daily.
If you are interested in joining this trip, please contact us immediately. Time is quickly running out to fill your spot and secure a seat on the airplane. Christmas Island has very limited flight capacities and Fuji Airlines only lands on the island once a week.
To learn more about this exciting adventure to the tropics of Christmas Island, I would suggest listening to my in-depth conversation with traveling, fly fishing adventurer, Stefan Piccone on the 15th broadcast of "Guide Chronicles." Stefan spent a week in Christmas Island last April. Stefan will join the WBFC group in May and is readily available to answer any questions about the trip as well. The episode has detailed information on how to and what you can expect during your week on the oasis, fly fishing in the tropical sands of Christmas Island.

In 1997, Worley Bugger Fly Co. created this exclusive, members only, monthly fly program. The club, with its membership benefits operated until 2009, with hundreds of memberships. Unfortunately, the club was discontinued because of the inability for WBFC to continue to offer "high" quality, proshop flies each month, at a discounted price.

However, that has all changed now. Back by popular demand is the WBFC "Bug Of The Month Club". The remarkable effect that the internet has on our daily lives and our ability to communicate world wide, WBFC is now working directly with several new, high quality, fly tying manufactures and vendors. We are able to resurrect, the Bug Of The Month Club in 2019. Once again, WBFC is offering super, high quality pro shop flies to our members, at discounted prices each month.

With the summer of 2019 already half way over, we hope you're getting out and enjoying everything the Pacific Northwest has to offer. Of course the Yakima River is our best trout fishing option in the state, but there are a host of different and unique fisheries to visit as well. The small streams still have plenty of water in them and can be fun little places to escape to for the day. The trout typically aren't huge, but with a small, lightweight rod the fish and stream can still test your talents and abilities. I spent the 4th of July in Montana and found myself on the small streams more days than the big water. It's a great way to spend a day.
Autumn fly fishing is just around the corner and our days for September are already beginning to fill this year. Please plan your days accordingly and call us early this year to get your date on the calendar. The September and October fishing has been excellent for the past several years and we always look forward to the Cranefly and Caddis fishing that is produced. If you are looking for a fun trout adventure this summer, have a look at the new WBFC "Trout Camp". Have a great summer and see you out there!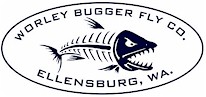 1713 SOUTH CANYON ROAD
ELLENSBURG, WA 98926
509-962-2033
www.worleybuggerflyco.com
" A PROFESSIONAL BRICK & MORTAR FLY FISHING PRO SHOP & OUTFITTER SERVICE"
This site is constructed & maintained by W.B.F.C. for fly fishers by fly fishers! The use of any information, pictures or text is prohibited without written permission©