It's that time of year again friends, when the giant heavy river flows of summer are drawn back from the reservoirs on Central Washington's, blue ribbon trout stream, the Yakima. For over 20 years time, WBFC has been updating our fellow fly fishing friends that this is the "prime time" portion of the fly fishing season on our river.
Dry fly fishing is at its peak, water flows have reduced to a slow, but constant speed and multiple aquatic insects are emerging. September and October have to be two of the finest months to be outdoors. Living here in the Northwest is a blessing, it's "Gods Country" so they say, so now is the time to get out and take advantage of the opportunities that abound.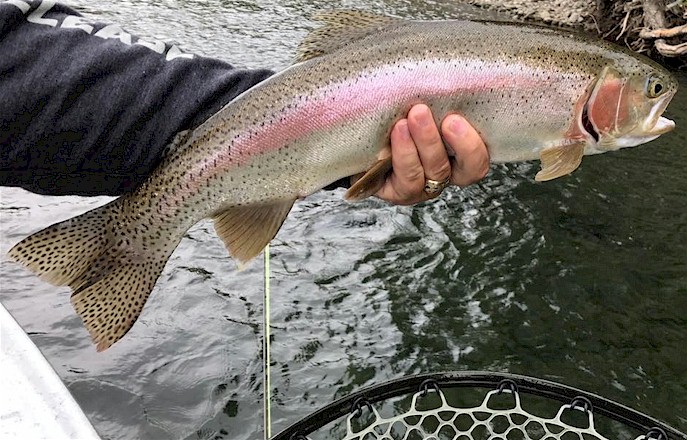 Here is what you can expect as far as insect hatches over the next several weeks on the Yakima River.
Summer Stoneflies-Size 8 & 10-Tan, Peacock, or Gold

Craneflies-Size

8-10-12

-Olive, Tan or Brown

October Caddis-Size 8-10-Orange or Cream

Blue Wing Olives-Size 16-18-20-Olive

Grasshoppers-Size 8-10-Red, Purple, Yellow, Orange & Tan

Fall Caddis-Size 14-16-Dark Body-Black, Dk Olive, Peacock
Need help identifiy this list of aquatic invertebrates? Visit our Yakima River Hatches index page and brush up entomology before you head out this fall.
The transition from big summer river flows to low fall river flows is something our guide staff looks forward to every year. We love summer time fishing, however it can be exhausting for a seasoned guide to control and row a boat all day in the big water.
Now that summer flows are reduced by over 4x's, the pace of fishing slows down greatly and we can really take our time and present flies in a tempo most fly fishers are used to. It's an amazing time of the year to experience the sport of fly fishing!
Itís also a fun time of the year, when big trout in the Yakima turn on their feed bag and begin to forage, for they know that in just several weeks time, food will become harder to find and not as easily accessible. Aquatic insect hatches will become scare and fish will slow down there feeding as water temperatures cool and opportunity to feed all day has vanquished until spring.
There are also far less places for big trout to hide in fall water as apposed to summer flow. With less water, big adult age class trout take up the prime feeding lies, pushing small trout out to the sides and into different water types.
If youíre catching smaller fish throughout the day, then you may be concentrating on the wrong water. Keep in mind, all fish in the river are active now. With water temperatures at peak trout levels throughout the months of September and October, every trout in the river is trying to feed as much as it can. Watch your presentation and your water types, especially in low, clear water. These can be a couple of key elements to catching large trout on the river.
Put in your time and effort and you can get a shot at some of the finest fish in the river, without a doubt.
It has been a hot, dry summer and the month of August has brought about several massive wild fires in our county and many of our surrounding counties. Last week, the smoke from the Jolly Mountain fire in the Teanaway River Basin was so dense in the Kittitas County, you could almost cut it with a knife.
Weather stagnations for a number of days had us chocked out here in Eburg. However, since then an afternoon westerly wind that Ellensburg is famous for has aided in clearing the settling smoke. If you have any questions about air quality in our portion of the state, you can visit this website before heading over to fish.
Our guiding dates are filling up for fall fishing. Give us a call at the proshop if you would like to get out with the Professional Guide Staff at WBFC for the day. WBFC guides are by far the hardest working guides on the river today. We'll prove it to ya!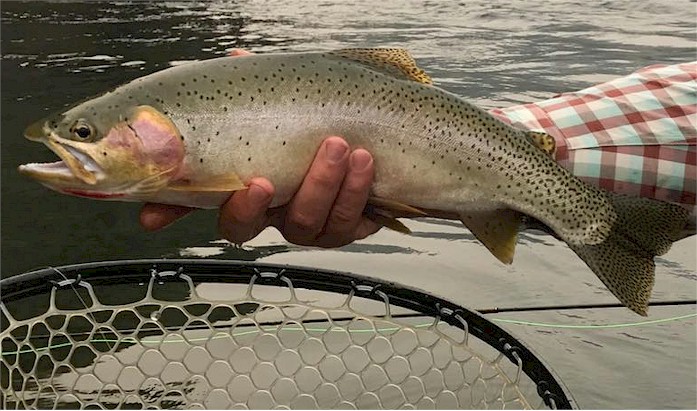 If you are wondering how the fishing is progressing from day to day, visit, like and follow our facebook page for our daily reports on fly fishing, shop specials and other detailed fly fishing information.

- ALASKA FLY FISHING-2018-FISHING BEAR LODGE -
"Only Two Spots Left For This Amazing Adventure"!
Join Aron Larsen and Steve Worley in the summer of 2018, as we travel to the beautiful state of Alaska to the Wood-Tikchik State Park and the Fishing Bear Lodge for a week of outstanding fly fishing for a variety of incredible freshwater fish.
FISHING BEAR ALASKA-WBFC HOSTED TRIP INFORMATION JULY/AUGUST 2018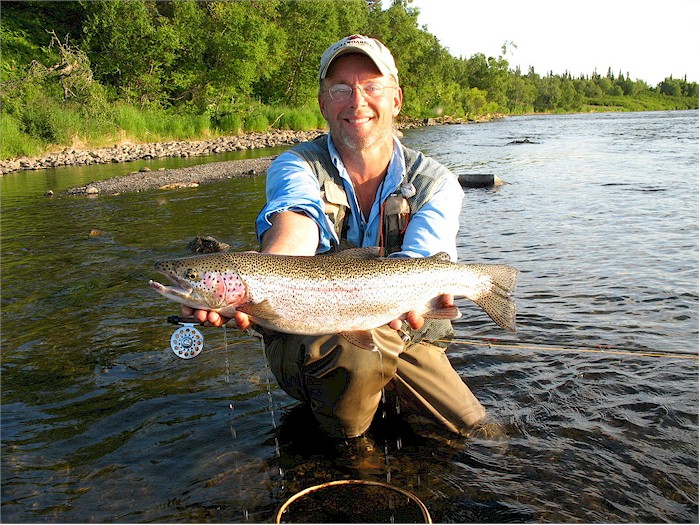 There are a total of 8 fishing spots avaialble for the trip to Fishing Bear Lodge and as of today, only 2 fishing spots for the week remain open at this time. For more detailed info, please visit the links below or contact Steve or Aron at WBFC and we will be happy to help and answer any questions you may have. The fishing spots are held with a 50% deposit first come, first serve basis.
https://www.fishingbearlodge.com/
https://www.flywatertravel.com/destination/fishingbearlodge
-YAKI
MA RIVER PUBLIC ACCESS-
Looking to see local government in action? Early this spring, I informed everyone about the Kittitas County Public Lands Advisory Committee and the work that would be conducted by the committee this year. This volunteer committee is made up of local, Kittitas County residents from all walks of life, sharing there time and input to protect and enhance public lands for everyone.
Three projects were proposed by the committee chair this year, County Commissioner Paul "lets get it done" Jewell. One of those projects is completed and the other is now in the beginning stages. It is this project, that I am informing you about today.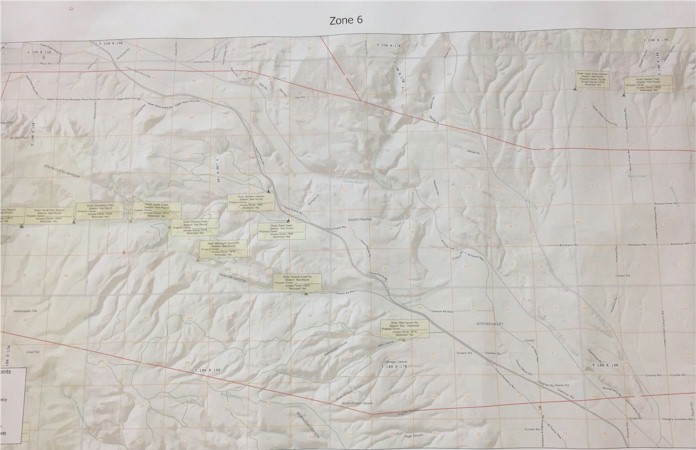 Boat launch and public wading access is in the improvement phase, so whether your a fishermen, hunter, or outdoor enthusiast, come 2018 you will begin to see the excellent work of the committee take form along the river. Boat launch and walking improvements will be in construction in the new year.
If you have questions or would like to share in the input, feel free to stop in the pro-shop in Ellensburg. and help point out "all" of the "public" access points on this map section that is not being utilized at this time. This section of the Yakima River map covers the Bristol Flats to Thorp section of the river. The map will be available at the shop all week, so stop in, take a look and lend your opinion and help. Thank you and have a great day!
Share your input and sign the Upper Yakima River Access Petition (link below) and let our elected representatives know that access to our public lands is vital for sportsmen and women in Washington State.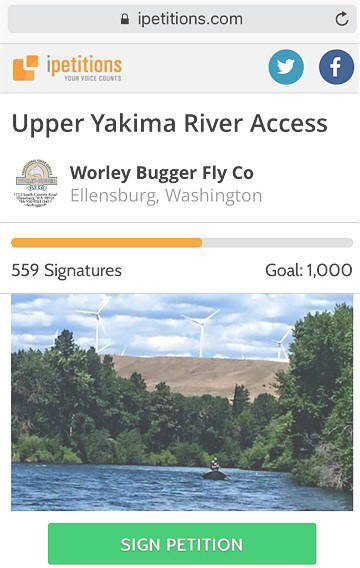 If this is something of interest and you believe "public access" is worth maintaining, please take a moment to visit the site URL above, by clicking the petition graphic. Here you can sign the petition and voice your concern about improved access on our one and only trout fishery.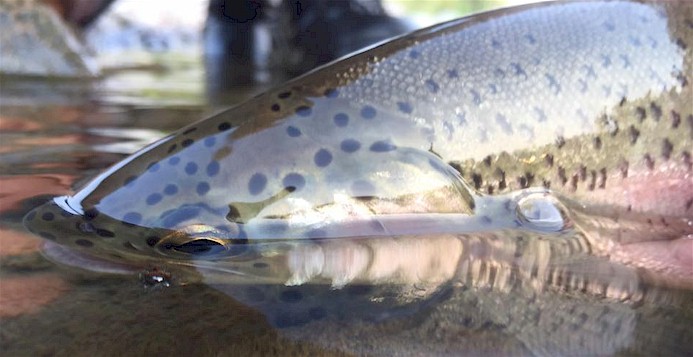 -FACEBOOK
-YOUTUBE-WBFC WEBSITE
We have also been busy adding a brand new shopping cart to the WBFC website. It has been a tedious process and most of it is complete. Easy, online ordering and quick shipping is available. We stock thousands of need to have fly fishing and fly tying materials. 99% of all of the items are shipped directly from the pro-shop here in Ellensburg. If you haven't been to the pro-shop lately, our remodel is complete (for now) and the added space as been usuful in adding many new and exciting products.
Phone Orders are always welcome. Thank you. We appreciate your business!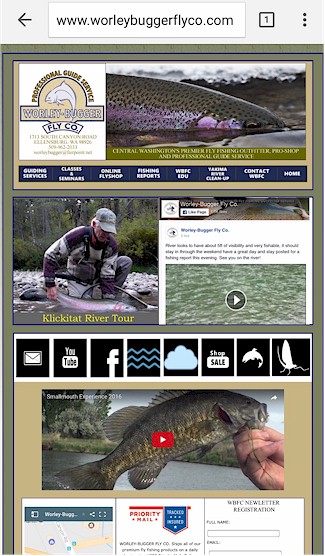 Follow us and "Like:" our Facebook page and subscribe to the WBFC YouTube Channel. Here we have daily fishing reports as well as information on classes, both fishing and fly tying.
The YouTube Channel is filling up with instructional videos on fly tying and fly fishing in Central Washington.
We look forward to seeing you this fall. Give us a call if you need help or advice. We would love to have you for a day or two of fishing.