Summer has finally arrived friends and has officially begun here in the Pacific Northwest. We are hoping your July itinerary includes venturing outdoors, fly rod in hand, in search of your favorite fish species, that inhabit the waters of the Evergreen State.
Here in Central Washington, summer is in full swing. Warm, sunny day time temperatures and cool evenings breezes are dotting the weather calendar daily. What does that mean for us at WBFC? Long summer days of guiding for the WBFC crew, which of course is our passion. The pro-shop in Ellensburg has been busy with fly fishermen heading to their favorite fly fishing destanations.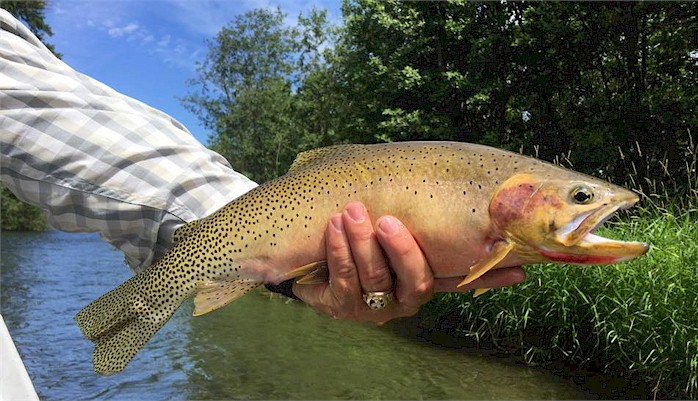 With the Yakima now at high, summer flows, fly fishing conditions are excellent. Our dry fly fishing has been good to great and we don't expect that to change until November. Fish are feasting on Golden Stones, Yellow Sally's, Caddis, Pale Morning Dun Mayflies as well as ants.
Our hopper and terrestrial fishing is only days away from exploding with the warm summer days, we are now experiencing. For those that love nymph fishing, the hopper dropper has been deadly in the shallow riffles. If you prefer deep nymphing and dredging for the big boys, expect excellent result now as well. The fish have there feed bag on and are as healthy as we have ever seen them.
If you are looking to wade fish the Yakima this time of year, I would suggest an alternative stream rather then trying to contend with the massive volume of water being released from the reservoirs, which spills into the Yakima. The Nachess, Upper Cle Elum or Teanaway Rivers are excellent trout fisheries in there own right and here you can wade easily and effectively.
With the high flows that dictate the months of July & August, the river is virtually impossible and unsafe to wade fish during this time in the majority of areas. It is a big western river and in order to utilize its excellent trout fishery, a safe and comfortable drift boat is the best way to experience the Yakima and what it has to offer the fly fishermen. This is whether you prefer to hire a guiding service or float the river on your own. If you haven't floated the river in some time, we suggest contacting the pro shop for advice, techiques and potential river hazards. River conditions can change from day to day this time of year. We have already experienced a couple of drowning this summer on the river. Be careful, safe and have fun all in that order!
If you are not familar with the Yakima River and what you might encounter during the summer months, please contact the pro-shop. Our helpful, friendly staff will prep you with the correct information, so your time isn't wasted. If your in the area, stop by and see what were all about. We are sure you will be impressed!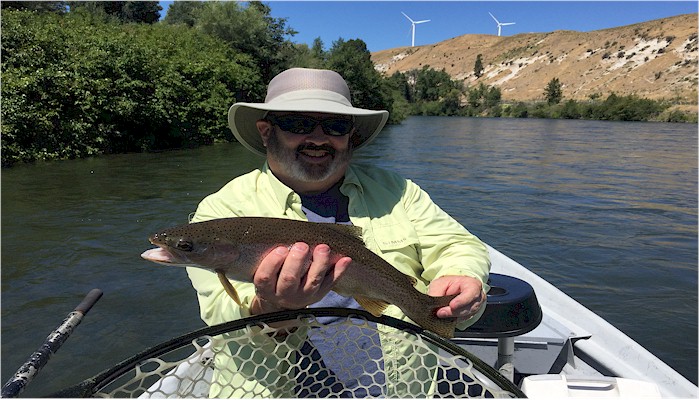 If you are wondering how the fishing is progressing from day to day, visit, like and follow our facebook page for our daily reports on fly fishing, shop specials and other detailed fly fishing information.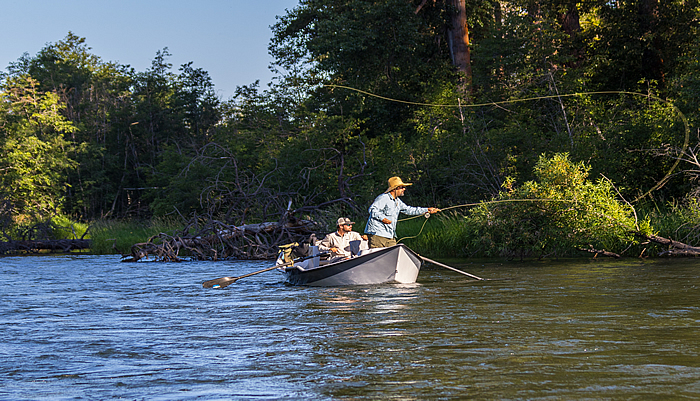 - WBFC YAKIMA RIVER OVER NIGHT GUIDED FLYFISHING CAMP -
The WBFC guide staff is pleased to announce a new Yakima River guided fly fishing adventure to our existing repertoire. Join us for an overnight adventure of fly fishing and camping along the banks for the Yakima.
Our "Overnight Camp Trip" is offered from July thru October (weather permitting) and is available to do in a couple of different scenarios. You can do two full day floats or a half day/full day. Below you will find the cost breakdowns.
- HOW IT WORKS -
A guide/gear boat will be loaded with all of the overnight essentials you will need to be comfortable in camp before your first fishing day departure. The gear boat will load in the morning/afternoon and move down river ahead of fishing guide boat. Camp will be prepared and set up for your arrival, once your day of fishing has ended. When you arrive at camp your only job will be to relax around the campfire (burn ban permitting) and enjoy a peaceful, beautiful evening along the river's edge.
In the morning, wake up to freshly brewed coffee and a hearty breakfast. Feel free to fish on foot around camp, while the guide prepares for your next day's adventure. Sounds like fun? It is!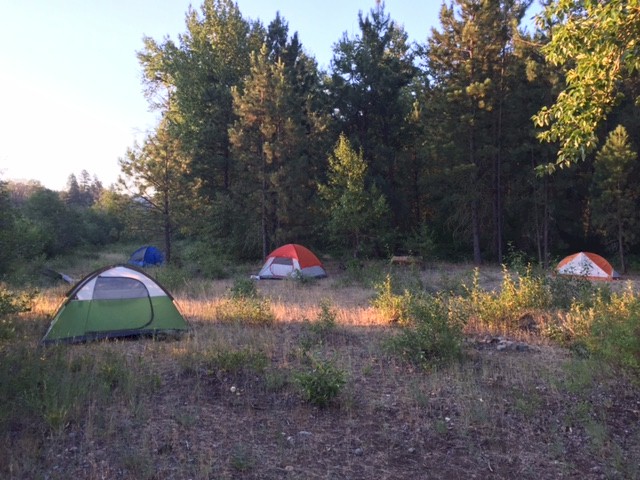 - YAKIMA RIVER OVERNIGHT COSTS-
The overnight camp trip can be broken up into two different days of fly-fishing on the Yakima. The cost and rates are based on two flyfishers per boat.
TRIP #1
COST

TWO FULL DAYS OF GUIDED FISHING-




ONE OVERNIGHT CAMP SITE

$1800.00 per boat

---

TRIP #2
COST

ONE HALF DAY/ONE FULL DAY




ONE OVERNIGHT CAMP SITE

$1700.00 per boat
Trip #2 with the half day trip can be started in the afternoon or early evening to accommadate any schedule. Multi-boat trips are available. Price above is based on two fishermen per boat.
To book your overnight adventure with the WBFC guide staff, please contact us for dates and availibilty. Call the proshop with any questions at 509-962-2033.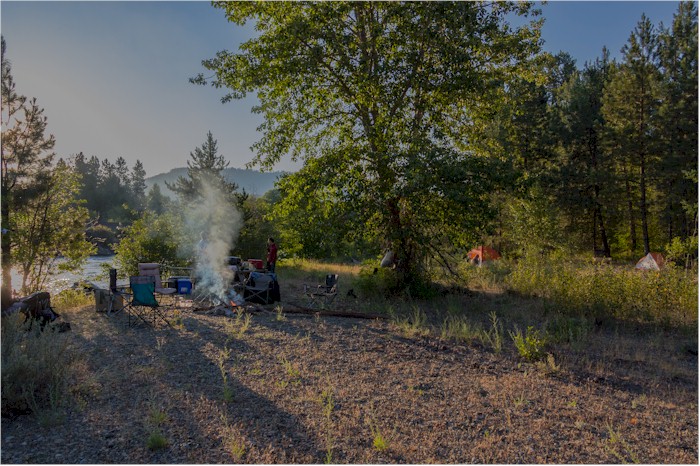 -SMALL CREEKS & RIVERS
-
Like we have mentioned above, the Yakima River summer flows and volume are such that wade fishing is near impossible and can be hazardous. If you don't have a boat, venture to some of the smaller rivers. Here, the flows have diminished greatly from snow pack runoff, but are still flowing with adequate cool water with plenty of wily, willing trout.
A smaller, shorter weight fly rod is ideal for these smaller streams, where the brush can grow thick along the bank edges.
Stop by and check out our selection of small creek rods! We have a great selection this time of year.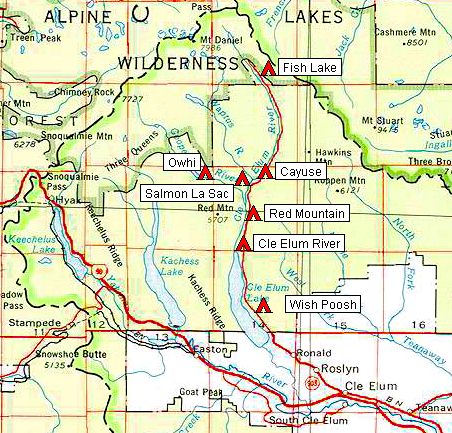 The Teanaway, Tanuem Creek, Manashtash Creek, the Upper Cle Elum and Naches River are all excellent trout fisheries in their own right. Purple Haze, Royal Wulff, Parachute Ants or smaller Chubbies and Stimulators are ideal for fishing any of these waters in July.
Grasshoppers and other terrestrials will take form at any time now as well. Forest service campgrounds for multi days of fishing are also available in most of these areas. The fly fishing oppurtunties are endless in Central Washington. Get out friends and explore them!
-SUMMER FLY FISHING FOR LARGEMOUTH-SMALLMOUTH
-
Bass fishing on the fly grows more popular each and every season. As more and more fishermen pick up a fly rod and begin learning the "art" of catching fish on flies, more and more anglers divide there interest and begin to pursue other species on the fly. It's these fly fishermen, especially that we see excell at the sport. They not only expanding their knowledge of fly fishing, but expanding their skill levels when it comes to catching fish.
Exploring the Columbia River Desert is a favorite of ours, and many of these oasis's produce fine Largemouth fishing throughout the summer months. Some of these waters will also produce Smallmouth Bass as well.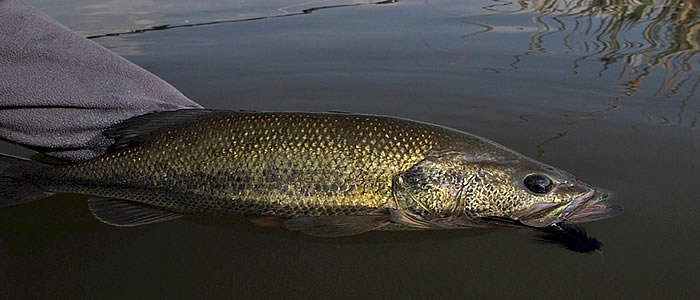 In June, the desert produced some incrediable days of bass fishing, with top water flies taking the percentage of fish. This will continue through the summer months, especially as water tempertures increase and Largemouth are at their peak activity for the season. Give us a shout, if you would like to spend a "day in the desert".
Our Yakima River Smallmouth program usually comes to a completion by July due to the dewatering and weed growth that the lower river experiences. Fishing in the Lower Yakima will commence in late spring of 2018.
-
FLY FISHING 101-LEARN TO FLY FISHING-
It's the time of year, when we find the interest in fly fishing for beginners and intermediates becomes popular. It stands to reason for many as the weather improves, we all want to be outdoors enjoying what the Pacific Northwest has to offer. The Yakima River, located in Central Washington is the finest river trout fishing in the state as well as being one of the greatest trout fisheries in the west.
The WBFC Fly Fishing 101 is a great intro program for anyone looking to learn the correct techiques for casting, presentation, mending, reading water and fly selection. Spend a half day with a Professional Fly Fishing Guide from WBFC and begin your fly fishing career without the frustrations of trying to learn as you go. Our guide staff will prepare you with the correct information to get you started in the sport of fly fishing.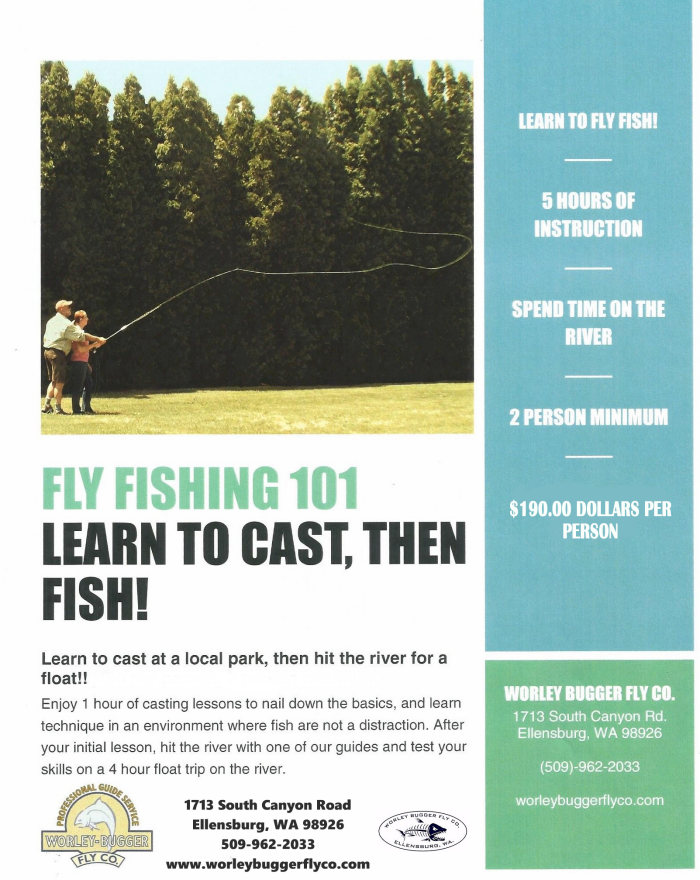 - ALASKA FLY FISHING-2018-FISHING BEAR LODGE -
Join Aron Larsen and Steve Worley in the summer of 2018, as we travel to the beautiful state of Alaska to the Wood-Tikchik State Park and the Fishing Bear Lodge for a week of outstanding fly fishing for a variety of incredible freshwater fish.
FISHING BEAR ALASKA-WBFC HOSTED TRIP INFORMATION JULY/AUGUST 2018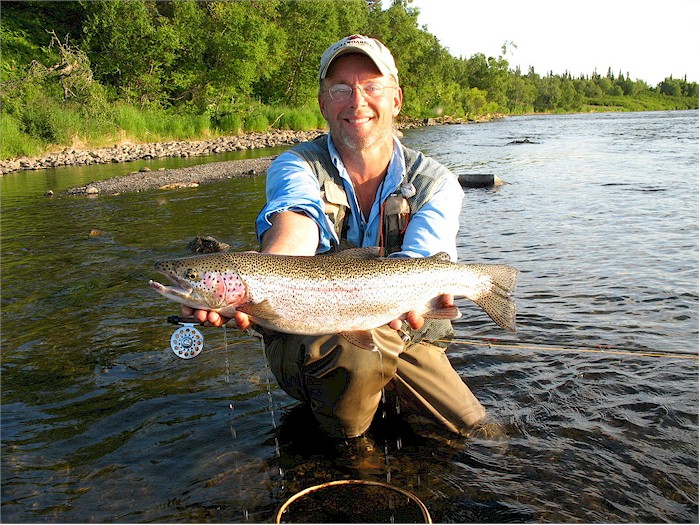 There are a total of 8 fishing spots avaialble for the trip to Fishing Bear Lodge and as of today, only 5 fishing spots for the week remain open at this time. For more detailed info, please visit the links below or contact Steve or Aron at WBFC and we will be happy to help and answer any questions you may have. The fishing spots are held with a 50% deposit first come, first serve basis.
https://www.fishingbearlodge.com/
https://www.flywatertravel.com/destination/fishingbearlodge
-YAKI
MA RIVER PUBLIC ACCESS-
In February of this year, I was asked to join the Kittitas County Public Land Access Committee and I humbly agreed. It has been an excellent experience so far, working with a dozen other members, where the interest is centered solely around public land access to our rivers, streams and forests in Kittitas County.
We have 3 major projects of interest this year and as of May one of these projects has already been completed. The second project is acquiring more public access points along the "Upper Yakima River" and to designate some of these areas as new boat launch access areas.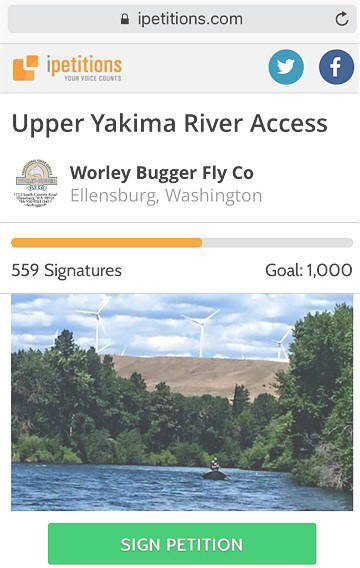 The committe chairman is applying for grant money to begin conducting area's of study and by early fall of this year, we are hopeful to have a finalized plan in place. If the timeline plays out like we presume, we should have new boat launch access points in several areas of the river, as well as more public walking and wading points in 2018.
If this is something of interest and you believe "public access" is worth maintaining, please take a moment to visit the site URL above, by clicking the petition graphic. Here you can sign the petition and voice your concern about improved access on our one and only trout fishery.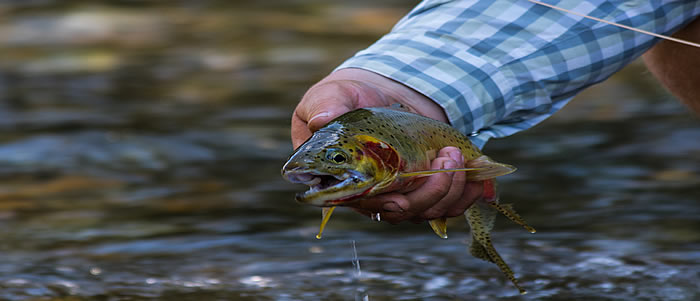 -FACEBOOK
-YOUTUBE-WBFC WEBSITE
We have also been busy adding a brand new shopping cart to the WBFC website. It has been a tedious process and most of it is complete. Easy, online ordering and quick shipping is available. We stock thousands of need to have fly fishing and fly tying materials. 99% of all of the items are shipped directly from the pro-shop here in Ellensburg. If you haven't been to the pro-shop lately, our remodel is complete (for now) and the added space as been usuful in adding many new and exciting products.
Phone Orders are always welcome. Thank you. We appreciate your business!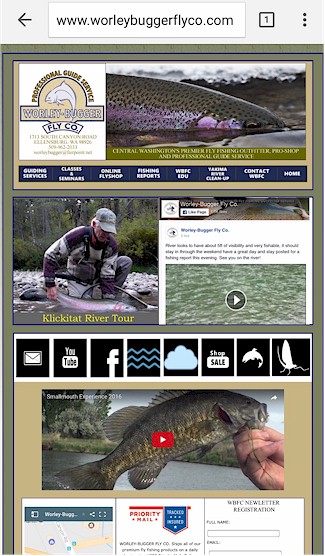 Follow us and "Like:" our Facebook page and subscribe to the WBFC YouTube Channel. Here we have daily fishing reports as well as information on classes, both fishing and fly tying.
The YouTube Channel is filling up with instructional videos on fly tying and fly fishing in Central Washington.
We look forward to seeing you this summer. Give us a call if you need help or advice. We would love to have you for a day or two of fishing.