MAY-28th-2019
It has been an unusual month of May here in Central Washington. Cooler then expected air temperatures have predominantly prevailed over the region and the Yakima River trout fishing has been absolutely epic, the past several weeks. It is always a big bonus for us, whenever we get to fish the Upper Yakima River in the month of May. Most years, during this time frame, the river is flowing with thousands of cubic feet of water and it is up over it's banks, blown out from the melting snow pack from the Cascade Mountain Range. That has not been the case this year.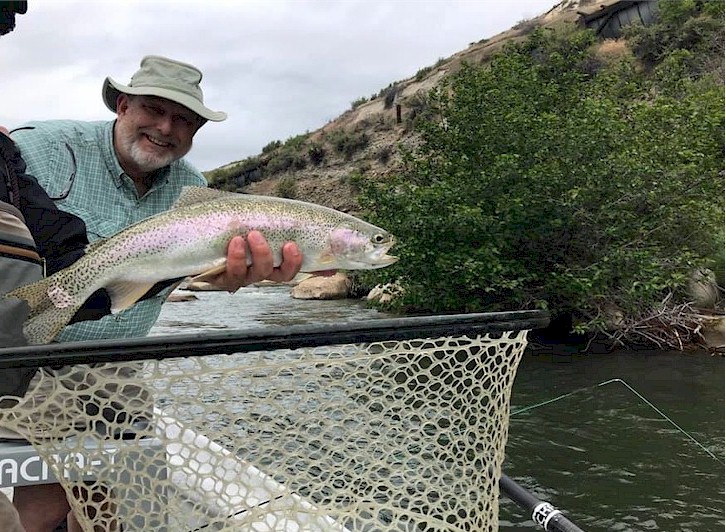 Their has been a spike in river over the past 24 hours throughout the entire system, as the B.O.R. has released a volume of water from the Cle Elum Reservoir to help initiate the down stream migration of salmon smolt. With lower then average water flows during the month of April and May, Chinook and Coho smolt have congregated in some stretches of the Yakima and their hope is this added water, will aid in their exodus to the Columbia.
The river is experiencing very good hatches of mayflies and caddis now. March Brown Mayflies are still a big topic of the feeding in the early afternoons, especially in the Upper Yakima River (above Eburg and Cle Elum). Pale Morning Dun (PMD) our summer mayfly are also hatching in very good numbers, so be prepared for those as well throughout the entire system. The trout will be eating a steady diet of Caddisflies from now until autumn, so caddis nymphs, emerges and dries will also be important flies to have in dark and light colors of varying sizes.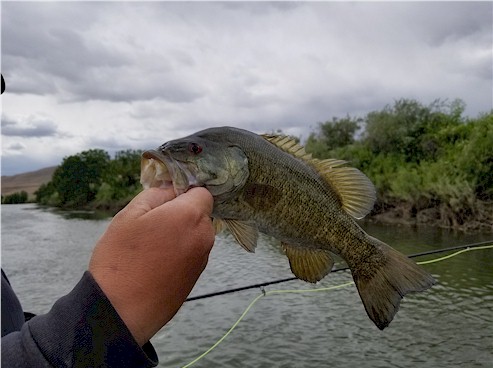 The Columbia Basin lakes are still reporting good fishing with buggers, leeches and chironomids in the early portion of the day. Callibaetis mayflies are beginning to hatch on many of the desert unit lakes as well as Damselflies. As we approach the month of June, both of these aquatic critters will become a more recognized food form and produce some exciting still-water dry fly fishing. Expect most of the same at the popular desert fishery, Rocky Ford Creek.
Our Smallmouth Bass fishing is beginning to heat up as well. This week, the central region of our state will experience some warmer weather conditions. We are expecting this to push fish into pre-spawn mode, where they will begin to move into shallow water. Here, we can target fish with lightweight streamers, divers and of course top water poppers. We expect the month of June to produce some very good Smallmouth fishing in the Lower Yakima River as well as many of the Desert Unit fisheries as well. Give us a call and get your date down for June fishing ASAP. Have a great week and get out and enjoy the excellent weather conditions!
Follow our daily reports on Facebook and Instagram or as always contact the WBFC Proshop for the latest in Central Washington Fly Fishing.